Rapper and singer Nicki Minaj was full of surprises at the 2015 MTV Video Music Awards Sunday night.
Minaj had just accepted the award for Best Hip Hop Video and had 'made up' with Taylor Swift onstage during the opening performance, following their back-and-forth on Twitter some weeks back. But then Nicki turned her focus to Cyrus, and had a few choice words for her regarding some recent comments Cyrus made about the Swift-Minaj feud. "What's good, Miley?" She asked pointedly.
But was the whole thing staged? Watch the clip above and judge for yourself.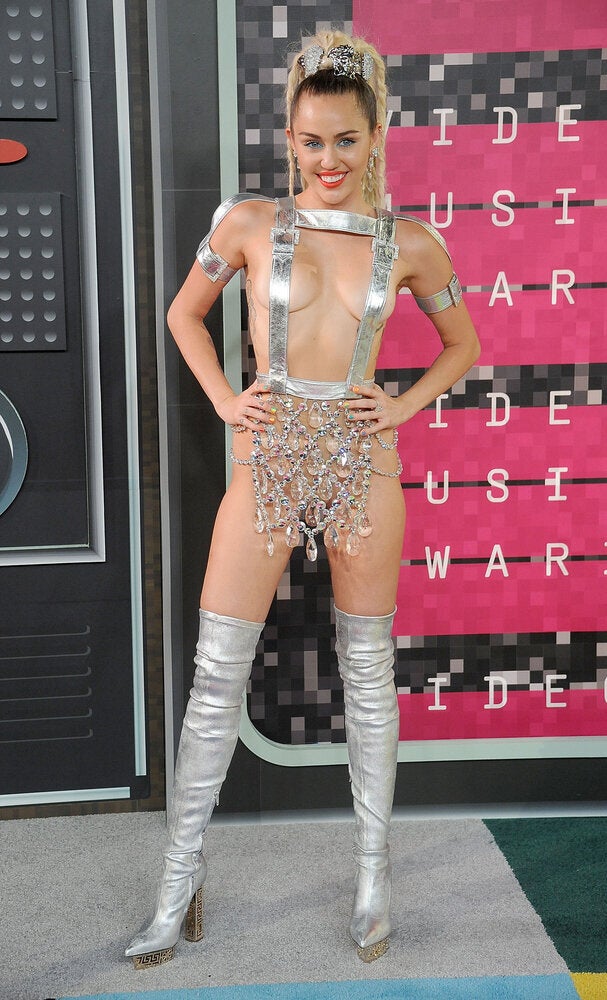 MTV VMAs 2015: Best And Worst Dressed