The biggest storm to hit southwestern B.C. in nearly a decade is being blamed for the death of a Second World War veteran.
Heavy rain and winds gusting up to 100 km/h pounded the South Coast on Saturday, ripping trees out of the ground and knocking out power to nearly half a million British Columbians.
The electricity was out at the Port Coquitlam retirement home where Percy Bowen lived. The 93-year-old veteran was going downstairs in the dark when he fell and hit his head, reported Global News.
He later died in hospital, his family told the outlet.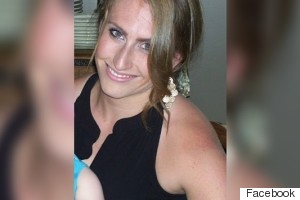 The storm also injured several people in other parts of the region.
On Saturday, Alana Pirro and her father were cycling as part of the Ride to Conquer cancer when they were hit by a falling tree, according to CBC News.
Pirro's father, a cancer survivor, was bruised, but his daughter was taken to hospital, said the outlet. The bike route, which stretched from Vancouver to Seattle, was later shut down because of the weather.
A woman in Surrey, B.C. suffered serious injuries when a tree fell on her on Saturday. She had been walking with her daughter and had stopped to warn other pedestrians and drivers.
RCMP said the daughter was able to jump out of the way, but the woman in her 40s was rushed to hospital with life-threatening injuries.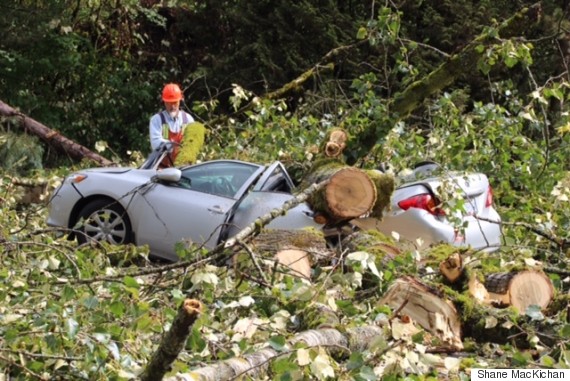 This falling tree injured a pedestrian and also crushed a vehicle. (Photo: Shane MacKichan)
With files from The Canadian Press
Also on HuffPost
Photo gallery
Vancouver-Area Windstorm, August 2015
See Gallery