Clearly celebrity offspring are having a moment, particularly in the fashion industry.
Cindy Crawford's 13-year-old daughter, Kaia Gerber, is taking over the fashion world with spreads in the September issues of CR Fashion Book and Vogue, while Jane Birkin's granddaughter, Alice Attal, stars in Comptoir des Cotonniers' 20th anniversary ad.
Now, Acne Studios' creative director, Jonny Johansson, is taking the phenomenon one step further by casting his 11-year-old son, Frasse Johansson, to star in the label's fall 2015 campaign.
Photographed by Viviane Sassen, the images showcase Frasse in pieces from Acne Studios' womenswear collection, including a dusty pink coat and high heels.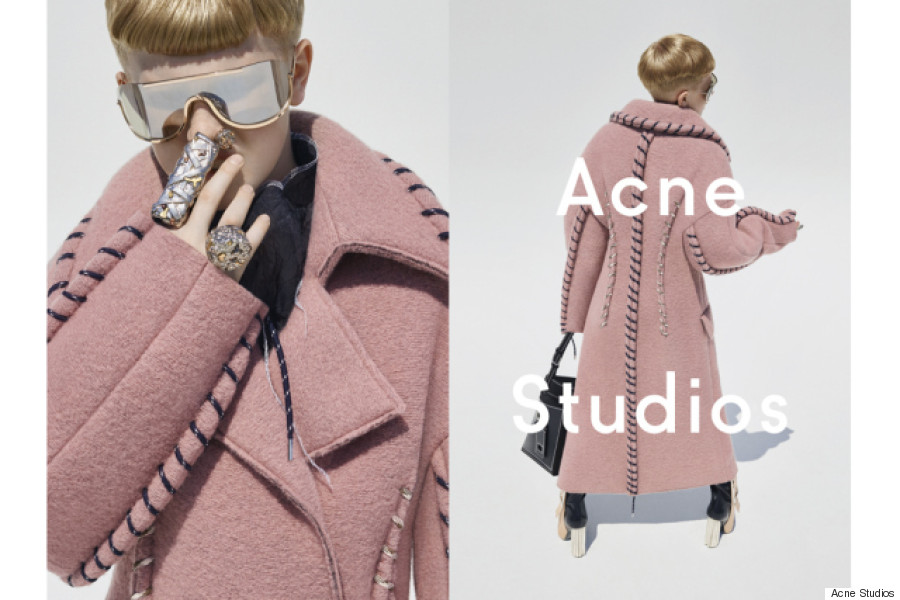 "I've seen this new generation's attitude to fashion where the cut, the shape and the character of the garment is the crucial thing, rather than seeking approval from society or to follow set norms," Jonny explained in a statement. "I immediately pictured Frasse, since he embodies this new breed to me. I asked him and I'm happy that he wanted to be a part of the campaign."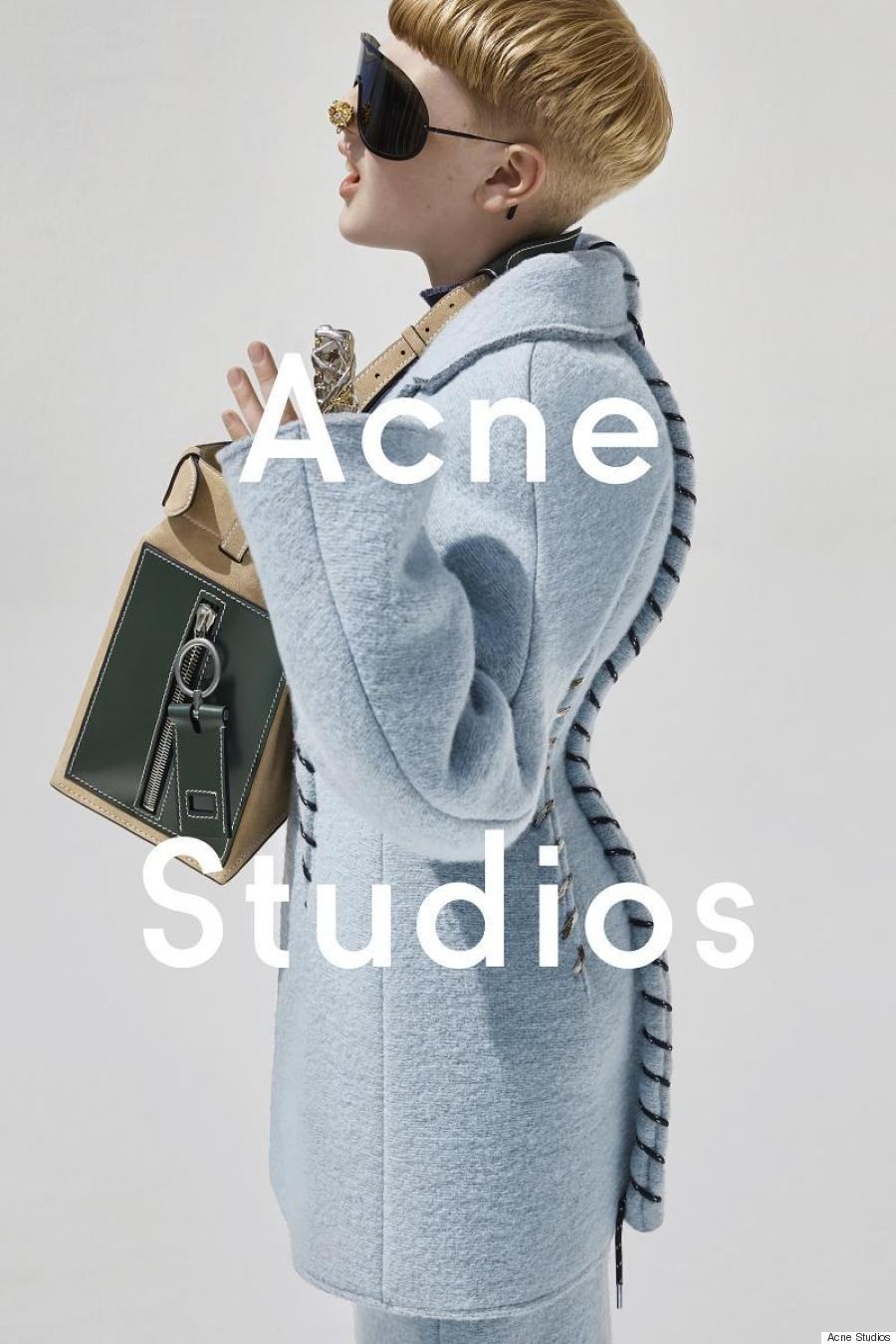 This "new breed" represents young men and women happily embracing androgyny and dressing in whatever they choose, regardless of which gender the clothing is marketed towards. Acne Studios has been toying with this idea since it's spring/summer 2016 men's collection which features dresses, rompers and chunky heels.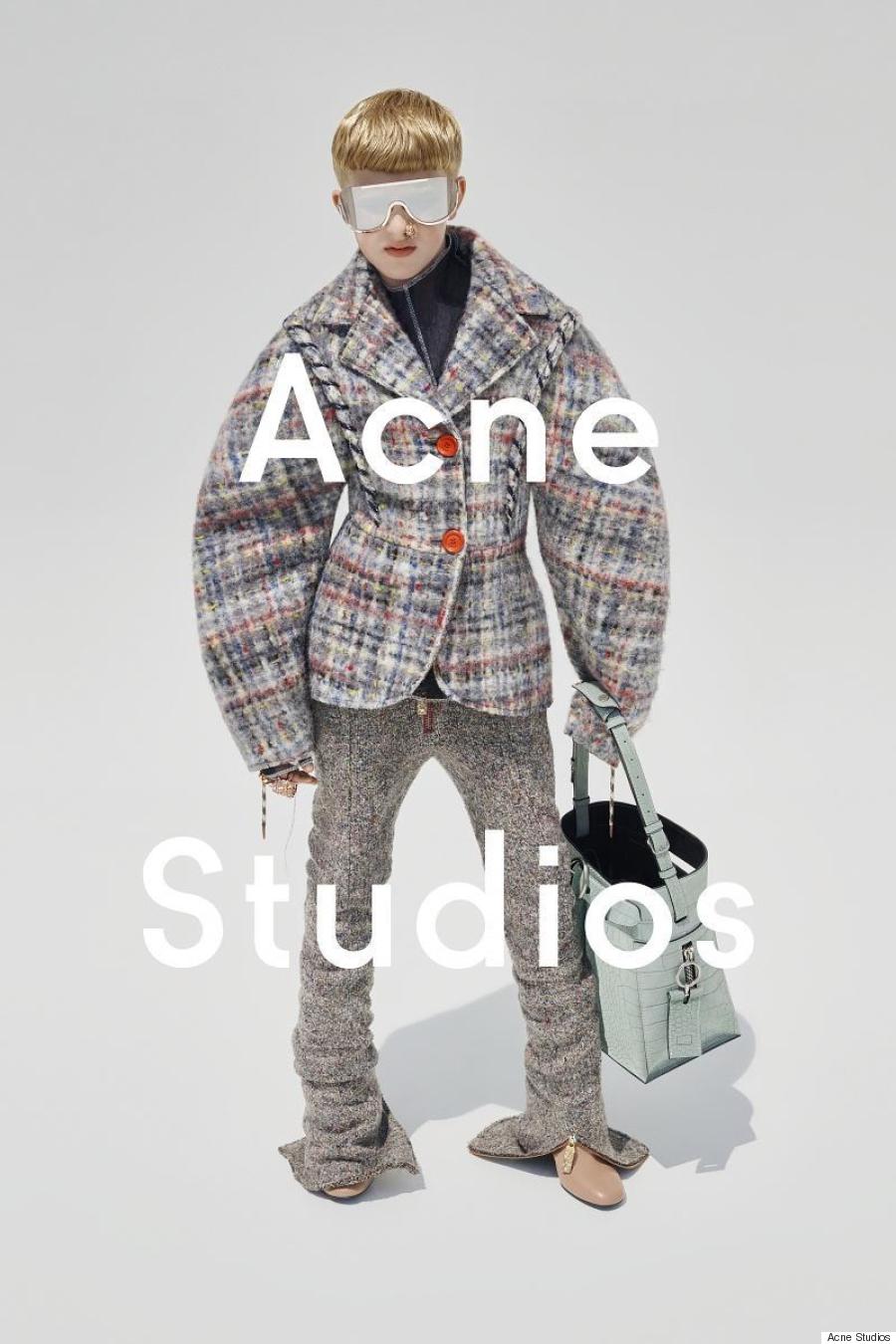 As for Frasse? Well, he found the shoot "great fun" to do, albeit the difficulty he encountered with the heels.
"Walking in high heels is so hard, and I don't understand how anyone can walk in them," he told WWD. "Playing football is more my thing but it was great fun to do it. And I got to hang out with my dad."
Follow Huffington Post Canada Style on Pinterest, Facebook and Twitter!
ALSO ON HUFFPOST: