Cindy Crawford graces the cover of Elle Canada's October 2015 issue and, of course, it's stunning.
The 49-year-old supermodel smolders as she poses with her hands around her waist, gazing into the camera. She rocks a sexy navy Fausto Puglisi gown with gold embellishments and thigh-high slits, and a gold choker. And with her hair flipped back away from her face, her lips painted vibrant red, her eyebrows bold and eyes smoky, the American beauty is flawless as ever.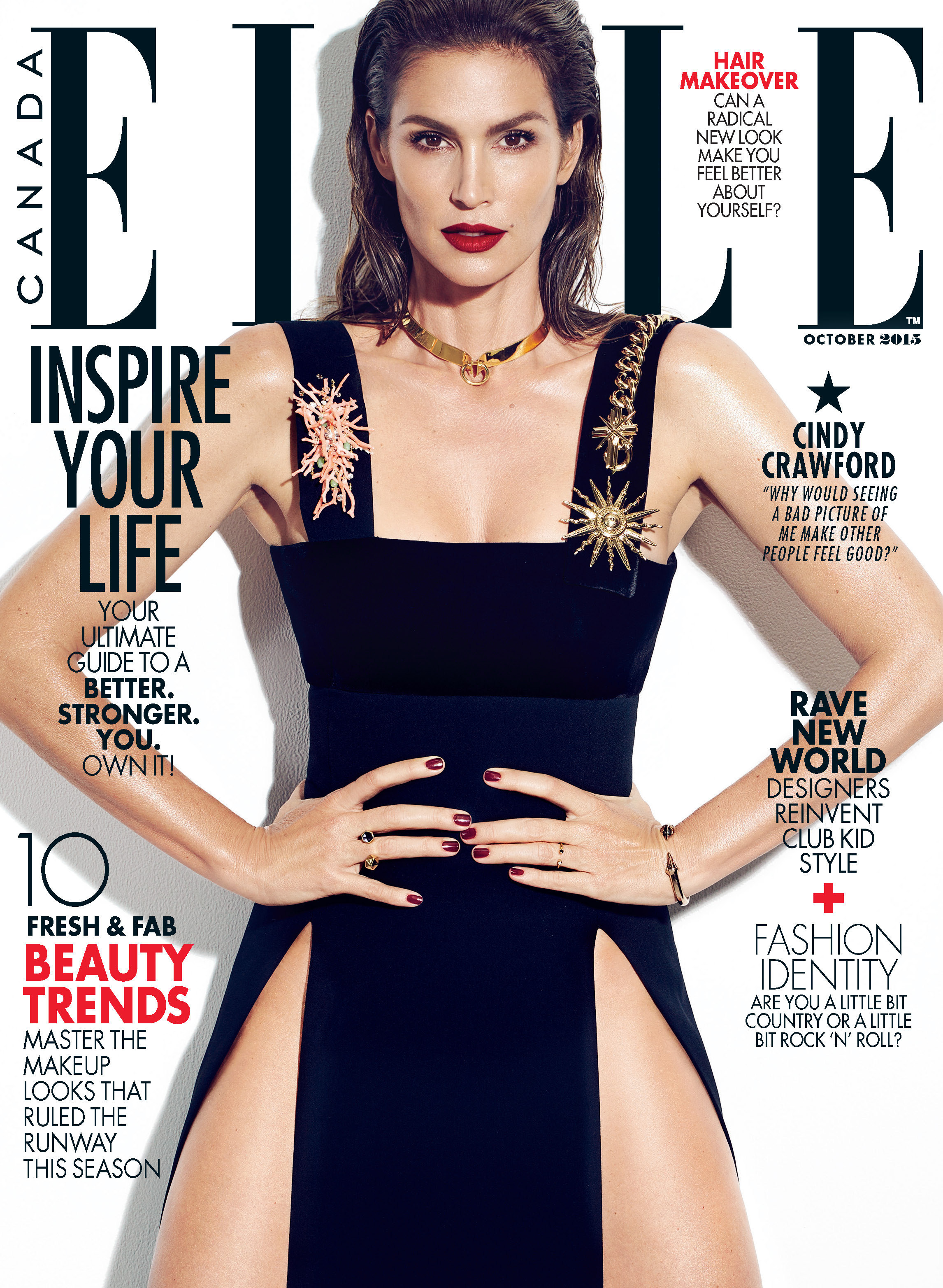 In her cover story, Crawford gets candid with Elle Canada about the infamous leaked unretouched photo from a photoshoot with Marie Claire that went viral last February.
The photographer from the shoot, John Russo, claimed that the photo was a fake and had been maliciously Photoshopped to make Crawford appear older, but the model chose to remain tight-lipped about the scandal -- until now.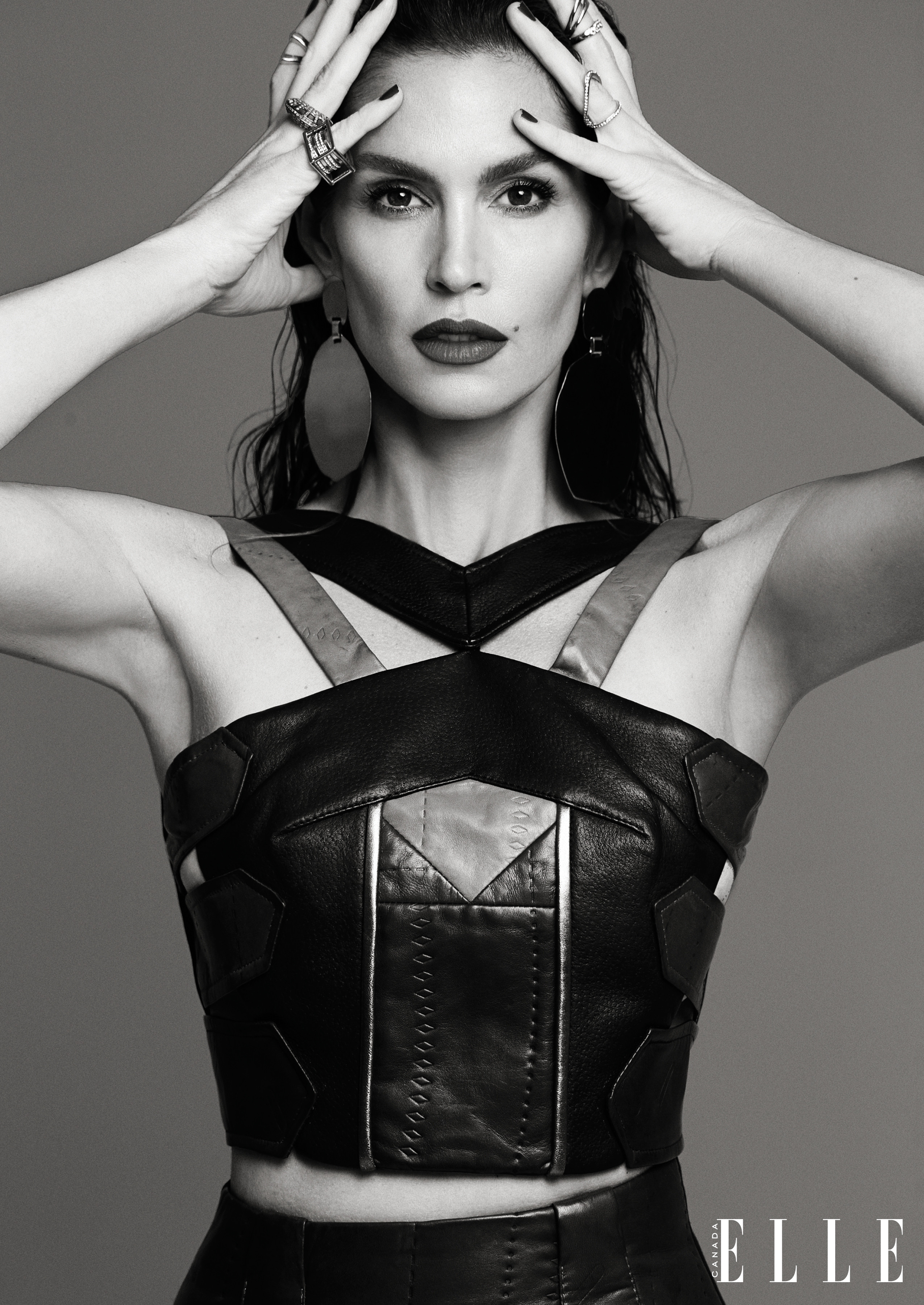 "It was stolen and it was malicious, but there was so much positive reaction [to the image]," Crawford explained to Elle Canada. "Sometimes, the images that women see in magazines make them feel inferior—even though the intention is never to make anyone feel less. So somehow seeing a picture of me was like seeing a chink in the armour. Whether it was real or not isn't relevant, although it's relevant to me. I don't try to present myself as perfect.
"It put me in a tough spot," Crawford continued. "I couldn't come out against it because I'm rejecting all these people who felt good about it, but I also didn't embrace it because it wasn't real—and even if it were real, I wouldn't have wanted it out there. I felt really manipulated and conflicted, so I kept my mouth shut."
The mother of two said she chose to rise above the scandal and instead turned it into a teachable lesson for her 13-year-old daughter, Kaia Gerber.
"This is exactly the type of thing that I wouldn't want my daughter to do to another girl online," Crawford said. "It's social bullying. I'm a big girl and I can handle it, but I used it as a teaching lesson for my own daughter."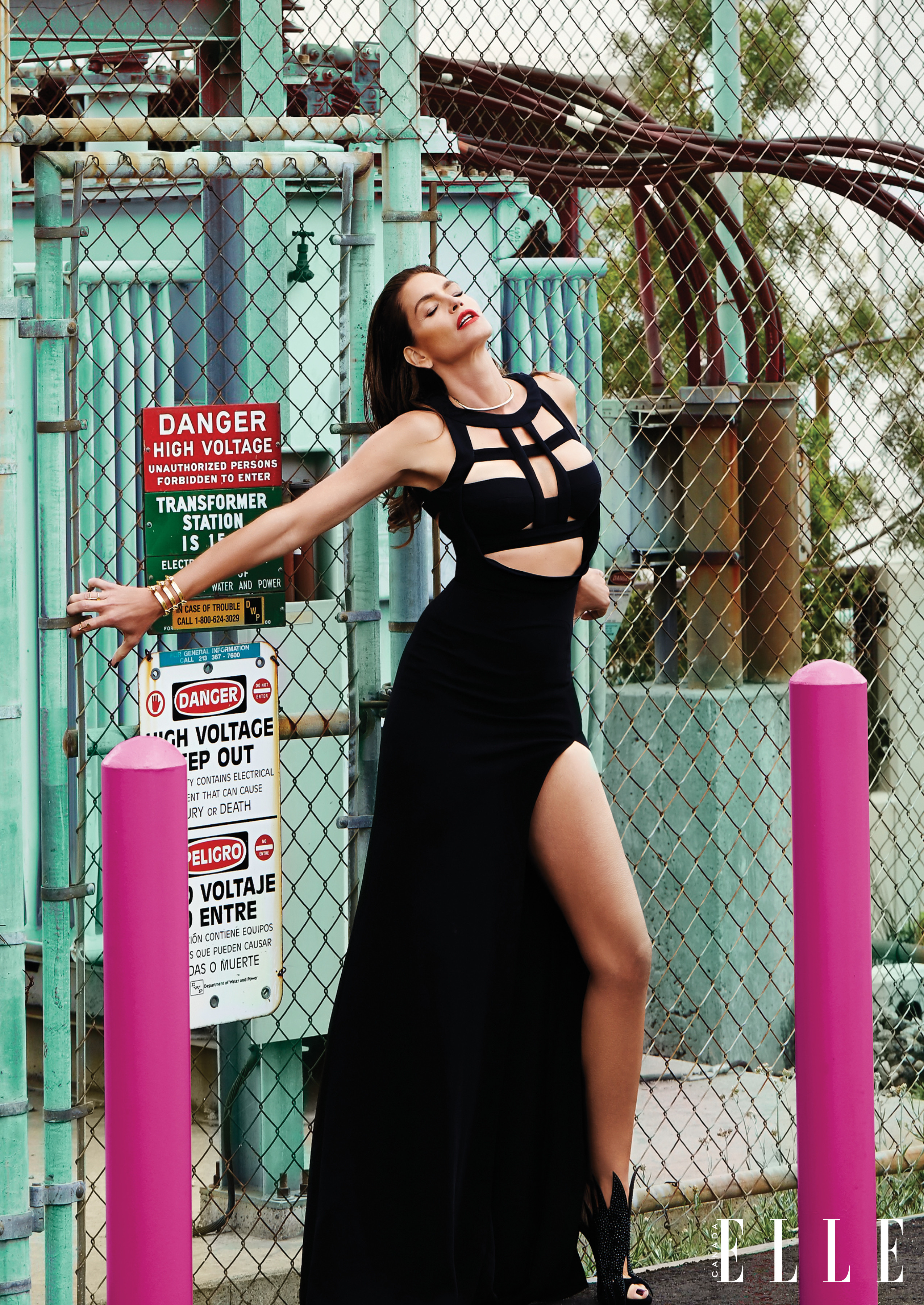 For more from the interview with Crawford, head over to Elle Canada, and be sure to pick up the October 2015 issue when it hits newsstands on September 14.
Follow Huffington Post Canada Style on Pinterest, Facebook and Twitter!
Also on HuffPost
Cindy Crawford's Style Evolution