Kylie Jenner is using her fame to shed light on a very important issue: bullying.
"I will be sharing stories of 6 incredible people who have become heroes in their own way by taking #bullying and turning it into something positive," she writes. "I've gotten to talk and bond with all of these people whose stories you will see on my page. I think you will all fall in love with them just like I did."
On Tuesday, the reality star shared a story about Renee DuShane, a 21-year-old woman born with Pfeiffer syndrome, a condition that prematurely fuses a person's skull bones. On Instagram, Jenner praised DuShane for overcoming her self-doubt, finding confidence and learning to love who she is.
"She is so awesome & inspiring," Jenner wrote. "Renee taught ME that #IAmMoreThan the negative comments that I read."
The 18-year-old is the daughter of Kris and Caitlyn Jenner and is no stranger to bullying thanks to being in the public eye. Back in June, the "Keeping Up With The Kardashians" star revealed in a series of Snapchats that she had been bullied since the age of nine.
"There are bullies everywhere," she said. "So, this was just a little like Snapchat, to tell whoever with their own bullies, that the only opinion that ever really matters is yours and to never change."
Jenner's new anti-bullying campaign is simple, but effective. In just a few days, the reality star has inspired millions of her fans to share their own stories on social media.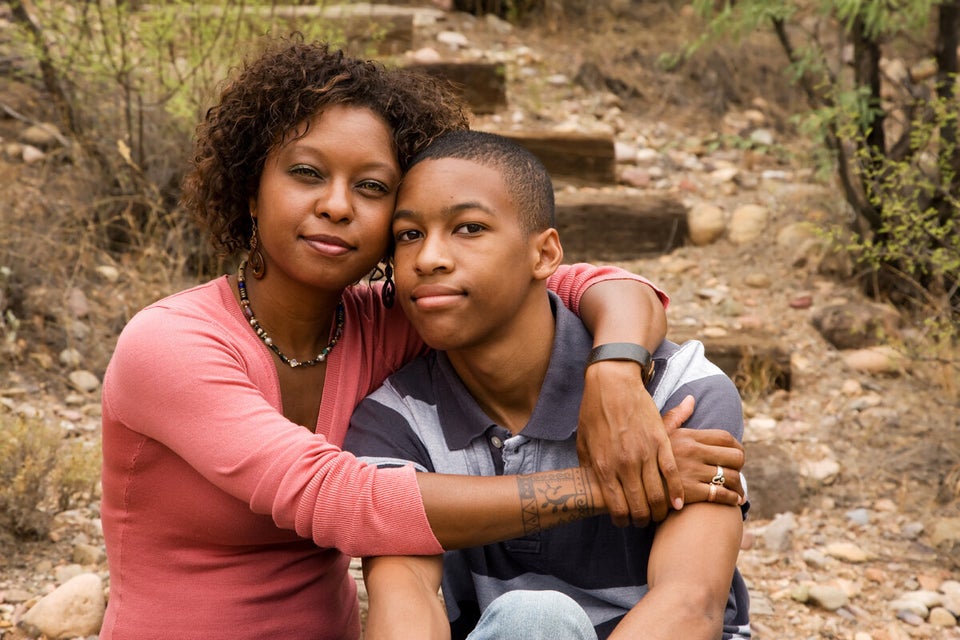 How To Talk About Bullying