Courtesy of adidas
Even if the only word you're familiar with in tennis is "love," it's safe to say we all know one thing about the sport: the women are not only strong, but beautiful too.
Case in point, Ana Ivanovic, Serbian-born tennis superstar who has just been named the beauty ambassador for Shiseido. The 27-year-old, who is currently ranked seventh in the world by the Women's Tennis Association, somehow manages to always look good on the court, all while crushing her opponents.
So, we figured who better to ask for pointers on how to look that good when working out than from Ana herself?
Read on for her best tips to looking great, even when breaking a sweat: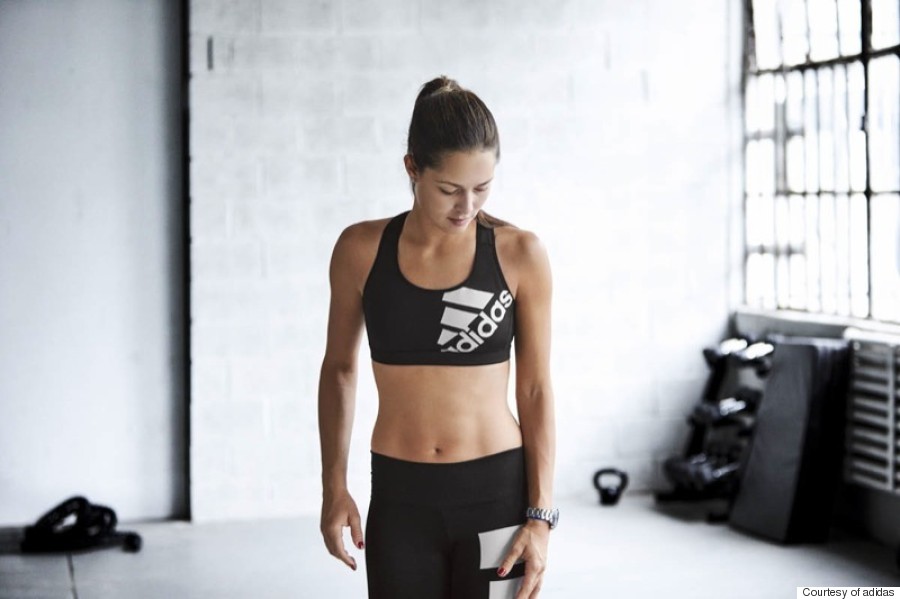 1. Waterproof Sun Protection
"The great thing about Shiseido WetForce is that you don't have to reapply as much, so I can feel safe that I am well protected every time I'm on court."
2. Stay Hydrated
"I always carry lip balm and water with me."
3. Dress Comfortably
"Comfort is important as it means I don't have to worry about anything else except focusing on my game."
4. Use Hairspray
"Hairspray is a must when I compete, especially in windy conditions."
5. Less Is More
"I think women should try and embrace their natural beauty!"
Follow Huffington Post Canada Style on Pinterest, Facebook and Twitter!
ALSO ON HUFFPOST: