We've all seen it: the utterly flawless selfies shared by beauty vloggers on Instagram. (You know, the ones with a gagillion likes.) All this leaves you asking yourself, "How the heck do these bloggers take such perfect selfies?!"
Well, the answer is finally here.
According to Allure, it's all about the angles. Calling the technique the "beauty blogger tilt," the key to taking the perfect selfie is to severely lean your head to one side, or simply just angle your camera. This will help capture your best angle, and give great lighting to ensure the highlights and shadows fall just right on your face.
Talking to three beauty bloggers who've nailed the tilt, Allure got even more tips on nailing that gram-worthy selfie. Here's what you need to know:
Because as we all know, lighting can make or break a pic.
"Taking a photo at an angle is so much more flattering," says blogger Jackie Aina, a YouTube beauty guru. "It enables you to get a better view of the makeup."
"Holding the camera high is superflattering (sic) on the face," explains beauty blogger, Irene Khan.
According to Khan, all it takes is a little head tilt to show off that eye makeup.
"Certain angles will make you look slimmer, and certain angles will cast shadows that bring out bone structure," explains Ellaire, who has a Instagram following of 718,000. Shadows also have the powerful ability to show off details of your makeup.
Ellaire shares, "This allows the shadows and light source to hit my face in all the right places and showcase my makeup the best."
"Watch yourself go from frumpy to fleek instantly," Jackie Aina proclaims.
Now, get ready to become #instafamous with that perfect selfie of yours!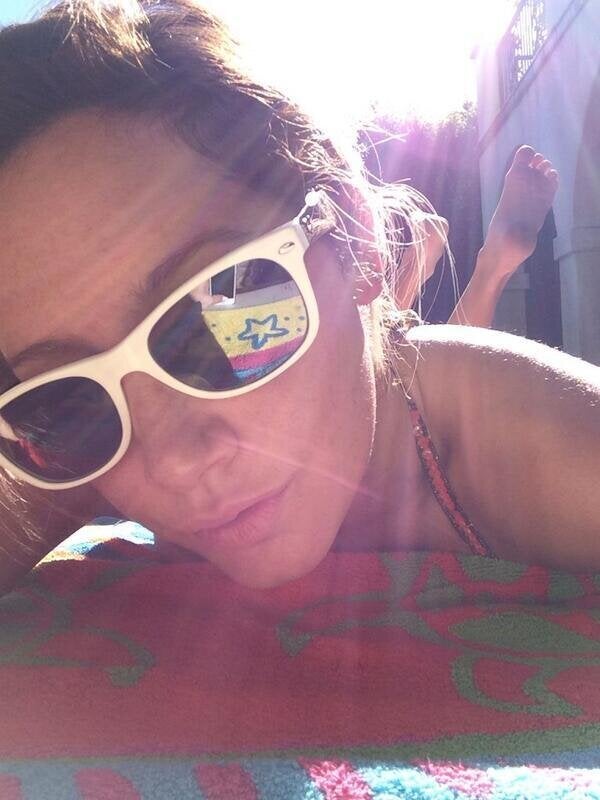 Battle Of The Celebrity Selfie