So, do blonds really have more fun? Kylie Jenner is ready to find out.
The Snapchat goddess has ditched those mermaid-coloured wigs and extensions for permanently-dyed locks (yes guys, this new blond look is no joke), and we have to say, it looks fab.
The youngest member of the Kardashian-Jenner clan took to Instagram on Tuesday night to reveal the gorgeous waist-long look.
"Took months of not dying my hair and wearing wigs to get my hair back to health so I can do this!!" the 18-year-old reality star shared with her 34.5 million followers. "Thank you @priscillavalles @maishaoliver for putting up with me all day. I'm going for an ashy dirty blonde for the fall. But this sh*** a process! I'm coming for u khloé"
So now the question is, will Kylie overtake Khloé, Kim and Kendall (alright, so maybe her blond locks were fake) as the top blond in the family? Only time will tell!
In the meantime, here's a throwback of Kylie's ever-changing looks through the years: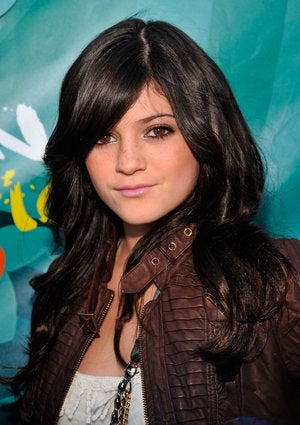 Kylie Jenner Through the Years