We all remember Lady Gaga's infamous meat dress that she wore to the 2010 MTV VMAs -- the Franc Fernandez-designed outfit will go down as one of the most memorable looks in VMA history.
If not, here's a refresher: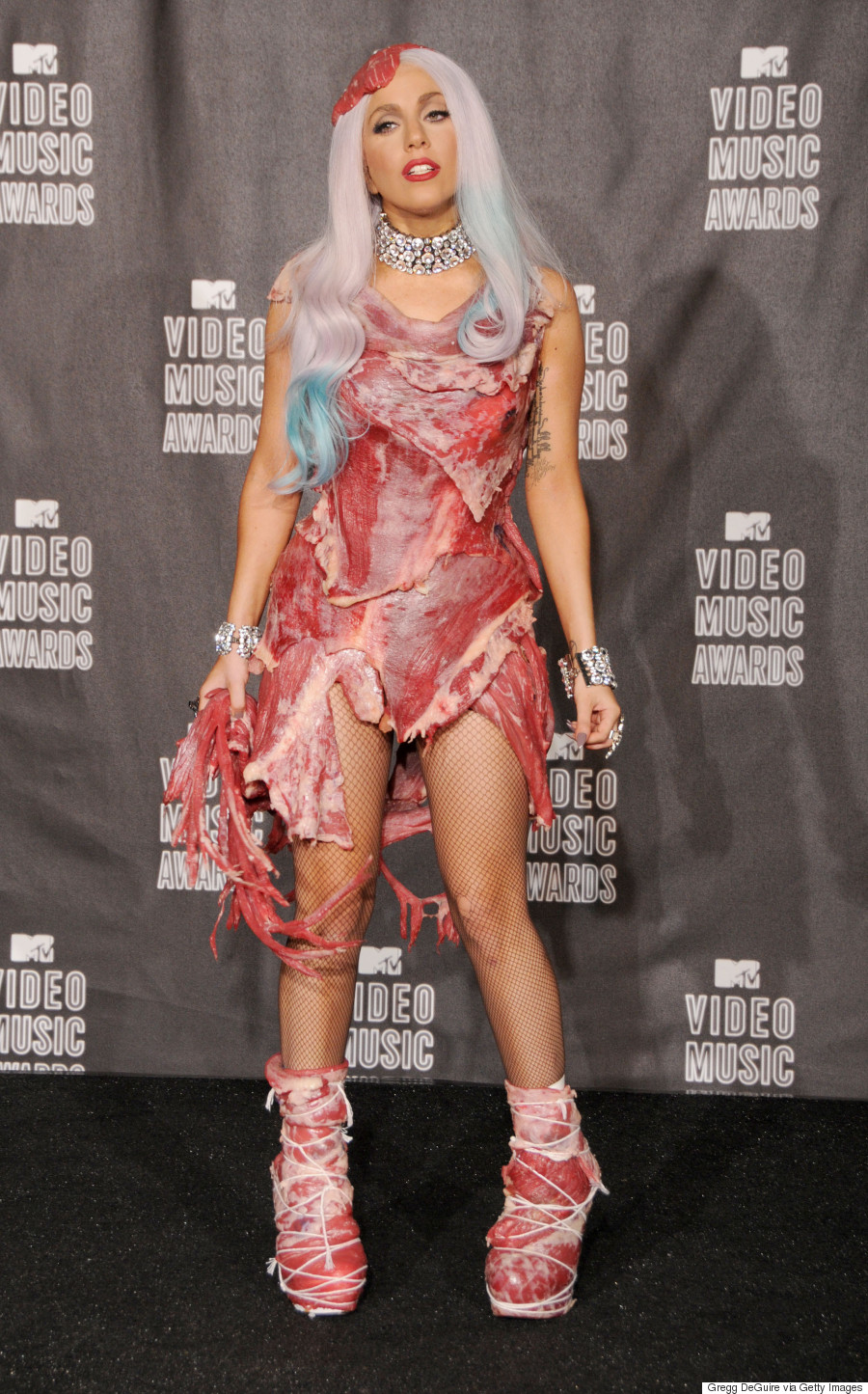 Well it turns out, the dress still exists (and is still owned by Gaga) and is currently on display at The Rock and Roll Hall of Fame Museum in Cleveland, Ohio.
So what does the dress look like now? Take a look for yourself: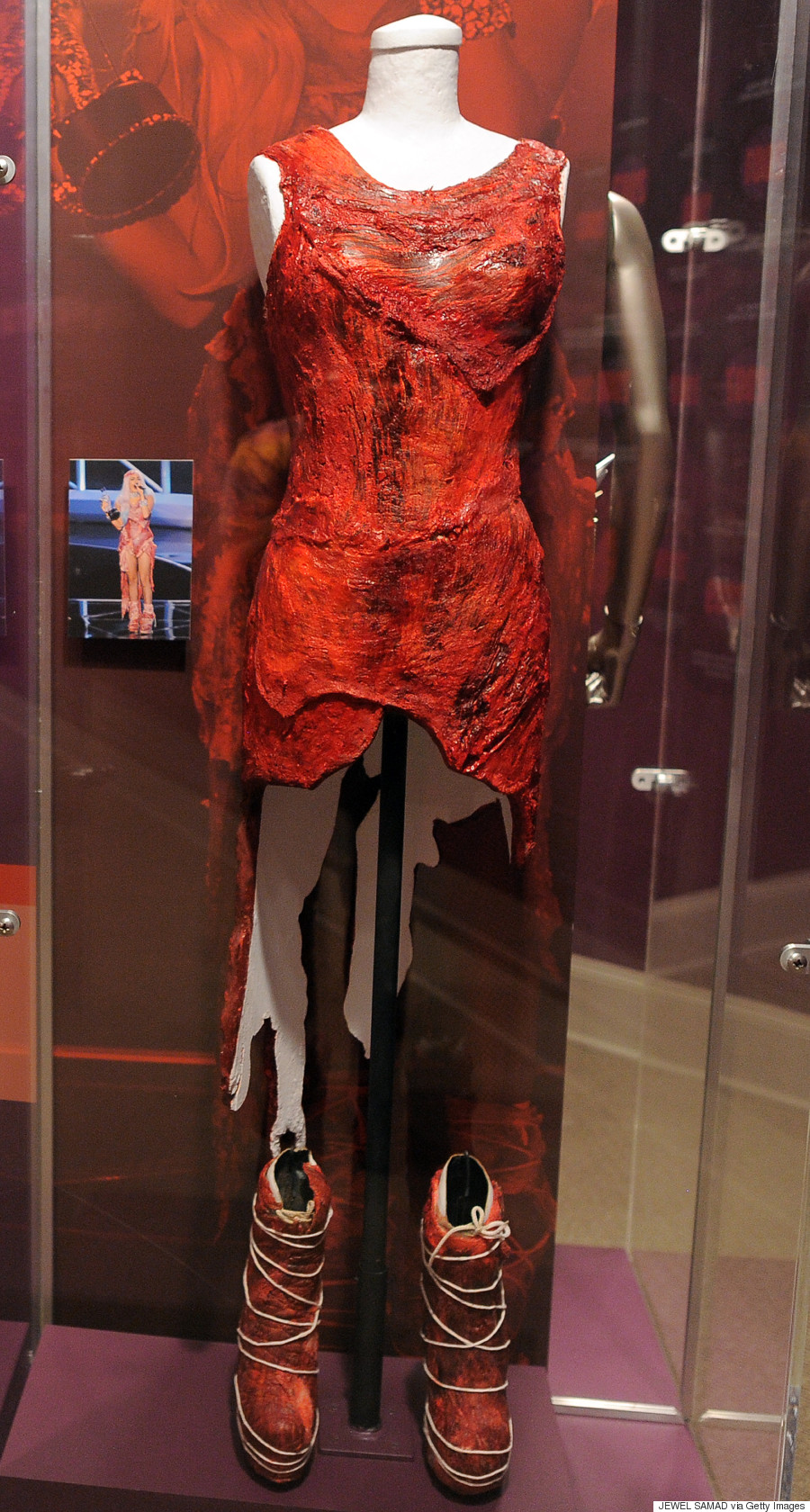 According to Jun Francisco, director of collections at the museum, the dress had to be "preserved like beef jerky" and transported in special climate-controlled truck to keep the flank steak from decomposing further.
"Nobody has tried anything like this before and so a lot of conservators have never experienced this," he told MTV News. "There was another meat dress in the past, but they actually let it rot. It wasn't preserved at all. But this one is different since it's now beef jerky -- we're assuming the lifespan of this dress is the lifespan of beef jerky! We're looking forward to seeing what that's like."
Jun also said the dress has the texture of beef jerky and it's "very hard" to the touch.
And as for the smell? Well, no word on that...yet.
Follow Huffington Post Canada Style on Pinterest, Facebook and Twitter!
Also on HuffPost
Photo gallery
Most Outrageous MTV VMA Looks Ever (NSFW)
See Gallery