Billy Dee Williams, the veteran actor/artist who is known for his work in films such as "Lady Sings The Blues," "Mahogany," and "Brian's Song," is also known to "Star Wars" fans around the world as Lando Calrissian.
During the FanExpo Canada weekend, he stopped by the HuffPost Canada studio to talk to us about life, art, and his 50+ year career. Of course, we had to talk about Lando, specifically the character's actions in "The Empire Strikes Back" (1980).
Billy Dee shared some stories about the powerful reactions fans had towards Lando's betrayal of Han Solo, and those reactions continue to this day, 35 years later!
Also, for the sake of accuracy, may we point out that while Lando did hand Han over to Darth Vader under extreme duress, he then went on to work alongside Luke and Leia to free him from Jabba's palace, and subsequently destroyed the Second Death Star, saving the galaxy? Just saying.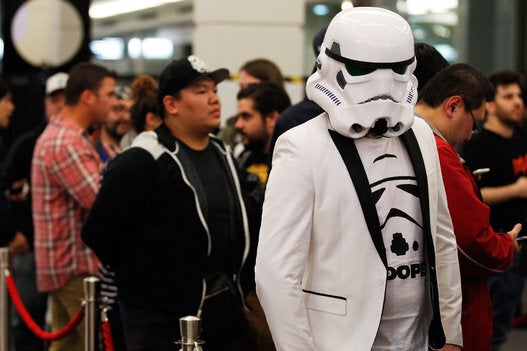 Star Wars: The Force Awakens merchandise launch