Forget about a bird's-eye-view — now you can view the streets of Japan from the same height as your favourite feline.
Cat Street View is a virtual map that takes cat-loving tourists through the streets of Onimichi. Think of it like Google street view, just nine-and-a-half inches off the ground instead of the usual 2.5 metres.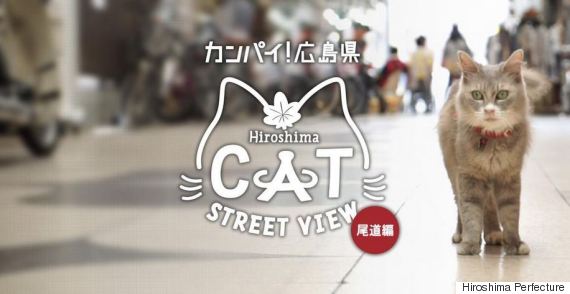 The site was created by a Hiroshima tourism board, which used web cams, collar cams and Go Pros to capture the footage, Tech Crunch reports.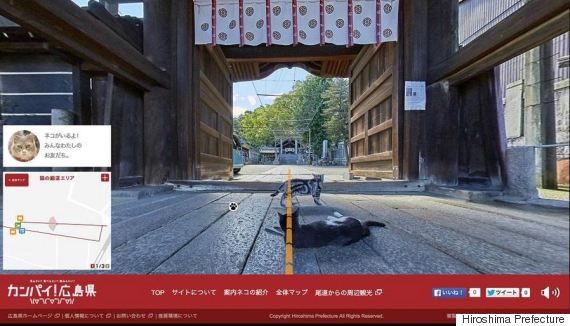 Currently there are only three paths to take on the site. Highlghts include 28 shops, seven city landmarks and images of 11 street cats whose bios are attached. New paths are currently in the works.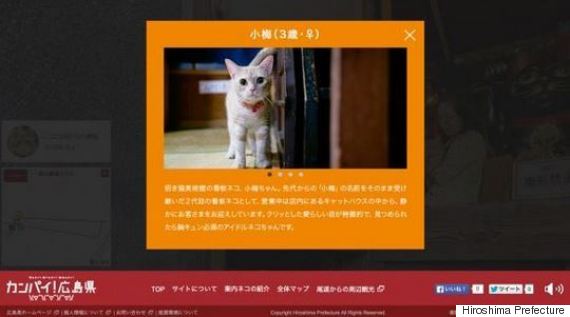 Japan's appreciation for furry felines goes a lot further than cat street view, Hello Kitty and even cat cafes. According to International Business Times, cats have long been viewed as symbols of protection and good fortune in Japanese folklore.
Also on HuffPost