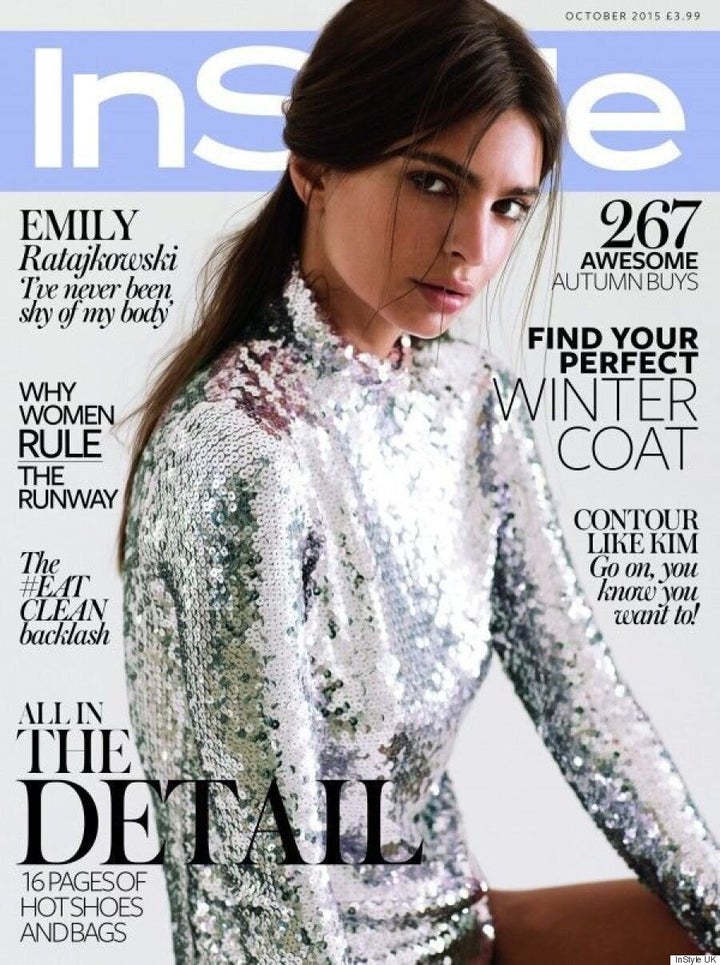 "I wasn't into the idea at all at first," she tells the glossy. "I think I came off as a bit annoyed in the video. Now, it's the bane of my existence. When anyone comes up to me about 'Blurred Lines,' I'm like, are we seriously talking about a video from three years ago?"
"It's weird to me that the reaction to a woman's naked body is so controversial in our culture," she says. "My mum taught me to never apologise for my sexuality. My dad never made me feel embarrassed. I also don't think I've ever had an awareness of my own body as being super-sexual. It was always just my body."
And though Emily may have one of the most enviable bods in the biz, she admits she still gets insecure, like everyone else.
"There are a few things I don't like about my body, like that part of my thigh beneath my butt. But my friends will say I'm crazy and I know it's just my perception. You can't beat up on yourself," she says.
Head to InStyle UK to read the full interview and see Emily's accompanying cover shoot.