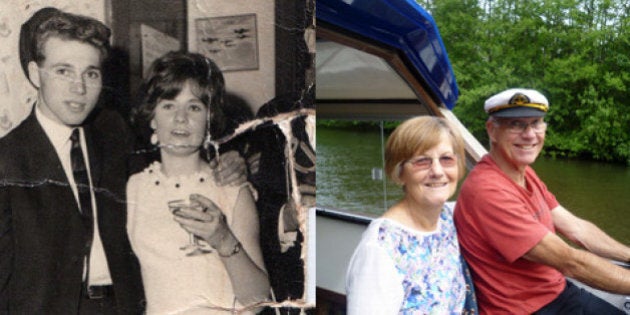 ver wonder what makes a romance last? Or how people stay together despite what life throws at you? With It Takes Two, The Huffington Post Canada is talking to couples from across the country — young, old, married and otherwise — who have the answers to these questions.
Names: Jacqueline Whitley (née Foster) and James Whitley
City: Warminster, Wiltshire, England
How long have you been together: 51 years

I was five weeks away from my 18th birthday, and when I was at the local dance, a soldier asked me to dance. He had a car so he took me home. I had to phone my parents to tell them not to meet me at the bus, as I was being brought home by a car. My mum asked, "Is he a soldier or a civilian?" When I said soldier, I was told not to be late.
The night we met I went home and told my mum I was getting married.
A week later we decided to get married. Two weeks later he asked my parents. He was terrified, as we had only known each other for three weeks. I knew it would be alright, as my mum was 18 and my dad was 29 when they met, and they were married within two months of meeting and had 52 happy years together.
Four weeks after meeting, we were engaged. Then it was all saving, as we had no money, my parents had no money, but I knew my mum would insist on a white wedding. Nine months later, we were married. This year in August we are celebrating our 50th anniversary.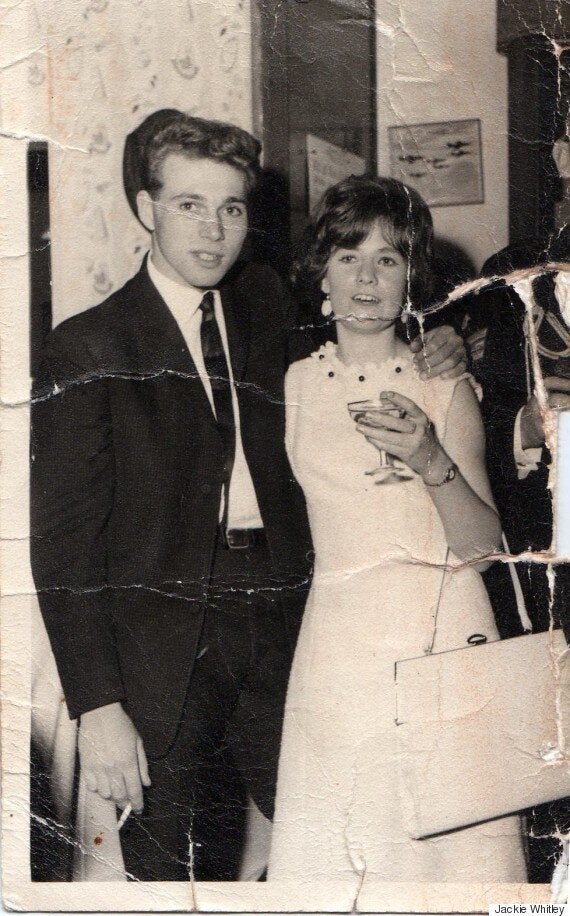 Jackie and James at their wedding

We have one son, but unfortunately I was advised not to have more children. He has a daughter, and they both live in Australia.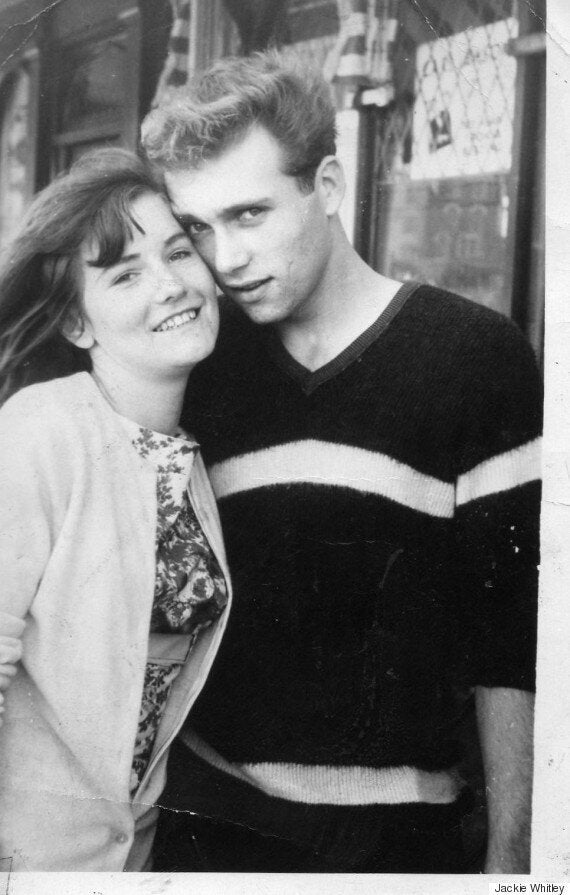 Jackie and James on their honeymoon in 1965
James was a soldier for 25 years and then worked away most of the week. That was hard as I had never been away from home, not even for a holiday, when we were married.

We make it work by being determined to spend time together. We are both laid back in our attitude to each other, not making demands on each other or having anything that needs doing.
Jackie runs the house and finances; I [James] play golf. It works for us.

We spend a lot of time together and go out for lunch regularly. We have days out, and just like being together and spending time in our home.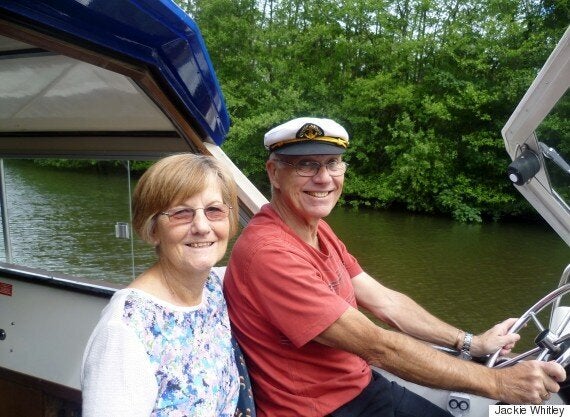 Don't give up. When you think it is getting boring, it's means you're becoming comfortable in each others' company.
Don't believe it has to be heady all the time — that's not true love.
Do you have a love story you want to share? We want to hear it! Email us at canadaliving@huffingtonpost.com.