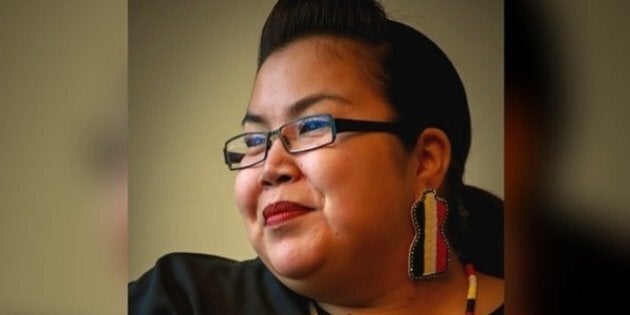 An Okanagan First Nations designer says Style Fashion Week in Los Angeles would be a massive stepping stone in her career — but she needs a little help if she's going to make it there.
Jill Setah, who's originally from the Yunesit'in Government in Williams Lake, B.C., was invited to L.A. after showing one of her collections at Couture Fashion Week in New York City last fall.
Unfortunately, she couldn't afford it and had to turn the invitation down.
"To be a First Nations woman and be a designer, and have that chance to go, it was such an amazing experience," Setah, 33, said. "But at that time, it was way too soon and I couldn't swing it."
Instead, she decided she would try to get to L.A. for the 2015 show, but raising her four kids — between the ages of 17 months and 17 years old — and working part time at the Salvation Army made saving money hard.
Setah's fiancé, Randy, even offered to postpone their wedding to free up some more money.
"I could not have done it without my husband. We were supposed to get married this month, but with all this chaos I just couldn't," Setah told HuffPost B.C. in a phone interview Friday.
"We've been together nine years, so he said, 'What's a couple more months?'"
Setah started a Go Fund Me page in August, hoping to raise $10,000 to pay for her travel costs, models, and entry fee by the time the show kicks off on October 14.
The mom said she's determined to get to L.A. not just for herself, but for her family, too.
"In the fashion industry, there aren't very many First Nations designers," Setah on the campaign description. "I want to teach my kids that you have to work your butt off to get to where you want to be — nothing is handed to you."
Setah says her ultimate goal is to make it to Paris Fashion Week, to represent Canadian First Nations.
"Right now, my dreams are stronger than my struggles," she said. "I will get there."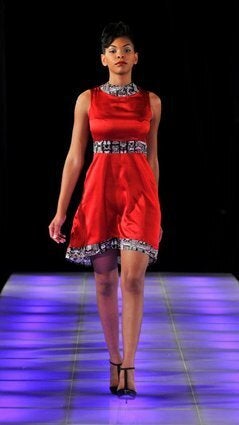 Jill Setah — 1st Lady Designs