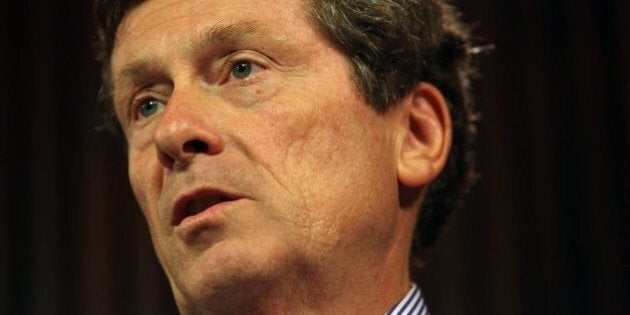 Mayor John Tory has had conversations with mayors across Canada to organize municipal action to help resettle Syrian refugees in Canadian cities.
Tory held a press conference on Friday to encourage Toronto and cities across Canada to welcome Syrians displaced by conflict.
"As mayor of the most multicultural city, I believe we should mobilize to sponsor Syrian refugees. This is who we are as Canadians," he said earlier in the day.
"This will not happen by itself. It will happen when Torontonians step up."
Tory says he has spoken to his Ottawa counterpart Jim Watson about what can be done to help the situation. He has calls in to mayors of Vancouver, Calgary and Edmonton, as well.
Tory recalls the major Canadian effort to resettle Vietnamese refugees in the late 1970s and early 1980s.
"I thought there was no reason whatsoever why we couldn't repeat that initiative," he said.
Tory also says he took action to add Syrian resettlement to the agenda of an upcoming conference of Canadian mayors.
"This is a large part of who we are as Canadians," he said. "Every one of us can be of some help in this."
Tory says he got involved personally when a friend asked him to contribute money to help resettle a Syrian refugee earlier this week. He says all it takes is a small group of people to get together and do something.
To resettle a refugee family, it takes $27,000, according to rules set by the federal government. According to Tory's office, he donated that amount in full to Lifeline Syria, a locally led organization committed to resettling refugees.
"The money is a necessary element to make sure that settlement can happen," said Tory.
Tory is making the push for Syrian refugees in the city after three-year-old Alan Kurdi was photographed deceased on a beach on the Mediterranean Sea. The boy drowned trying to escape Syria. The boy's photo shocked people around the world.
"It's a sad state of affairs that it would take a picture that appeared in the newspaper, but it might galvanize people," said Tory.
"This is the Canadian way to respond. With an open heart."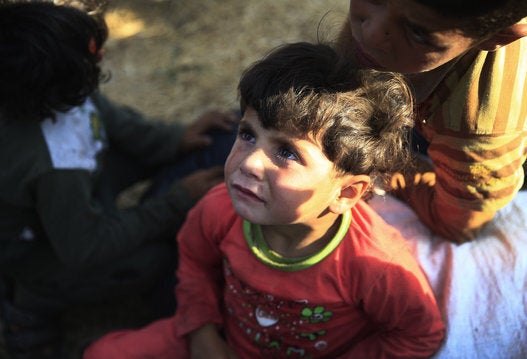 Children In Refugee Camps