Ask a group of women about the perfect penis size, and you might be surprised by the answer.
To conduct the study, researchers gave 75 women 33 3-D penis models and asked them which penis they would like for a long-term partner and which they'd prefer for a fling.
Surprisingly, the preferred size for a hookup was larger than the preferred size for a long-term partner — but not by much.
According to the study, on average the ideal size for a life partner measured in at 6.3 inches in length and 4.8 inches in circumference. The ideal size for a hookup clocked in at 6.4 inches long and 5 inches around.
"Given that women typically experience more pleasurable and orgasmic sex in longer-term relationships, they might prefer a larger penis for short-term sex partly so the increased physical sensation compensates for the reduced psychological connection," the scientists hypothesized.
Nicole Prause, lead researcher for the University of California study, says the research proves bigger isn't necessarily better. She says men should stop worrying so much about their size and instead focus on finding the right partner.
"There's every reason to think that women's size also varies. We know extremely little about vaginal depth – and nothing in terms of norms – because it's very difficult to measure. We have no idea how the women vary and whether that impacts their preferences, but it certainly should," Prause says.
So there you have it — it's not the size, but the fit that matters most.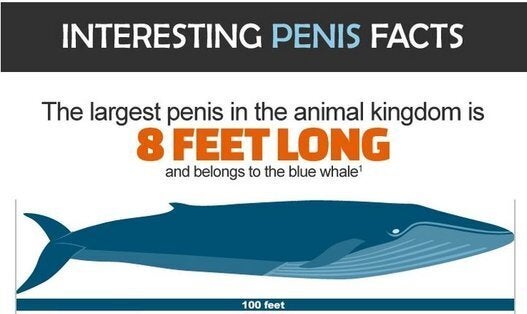 Weird Penis Facts - Size, Health And Lies