"We never thought it would all happen on the one day," says Fitzpatrick, who gave birth to her son first at 3:25 a.m. The new mom named him Thomás Óg.
At 11 a.m, Joeline welcomed her daughter, Sorcha, via C-section, and finally around 8:30 p.m., Bernie gave birth to her son Phelim.
"The two girls that delivered my little boy delivered Bernie's boy as well," Fitzpatrick said. "So two women delivered two cousins in 24 hours."
The hospital staff was just as surprised by the remarkable coincidence as the sisters were. "We're all talking about it... the fact that we have four sisters in and it's never happened, as far as we know anyway, going back some time," said maternity manager Mary Salmon.
Christina Murray, the fourth sister, is now waiting for her little one to arrive. Her due date was on August 30.
"It was just so funny the way it happened really," Fitzpatrick told the Irish Mirror. "It was my first, Joeline's second and Bernie's third and it'll be Christina's fourth."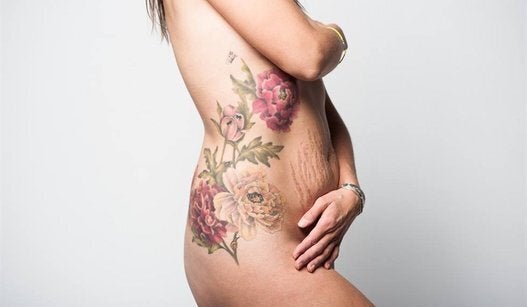 What REAL Women Look Like After Giving Birth