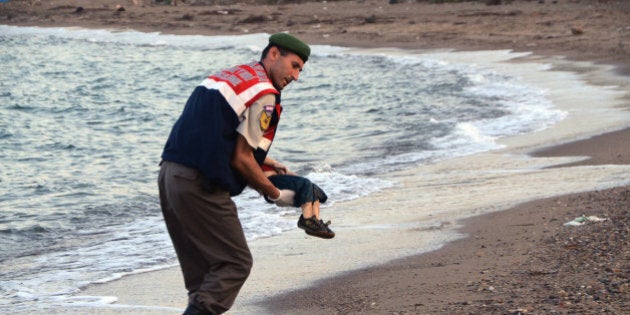 On Wednesday, Turkish artist Omer Tosun shared this image on Twitter. The caption translated to English reads, "I am only dreaming of what could have been, I think this expresses what a shame it is."
In just two days, Dennis' tweet garnered over 2,000 favourites and 3,000 retweets. Many users also responded with comments about how much Tosum's image had affected them.
Our hearts are breaking. Rest in peace, little one.
Editor's Note: The boys' aunt told The Canadian Press that their names are Alan and Galib, and not Aylan and Galip as originally released by the Turkish government.