Canada's unemployment rate jumped to 7 per cent in August, after a six-month run at 6.8 per cent, as more people looked for work.
The country added some 12,000 jobs in the month, StatsCan says -- a small gain but well above economists' expectations of a drop of 4,000.
Behind the headline numbers, there is good news and bad news. Full-time jobs rose by 54,000 positions, offsetting a loss of 42,000 part-time jobs. That's a sign of "a favourable shift in job quality," CIBC economist Avery Shenfeld said in a client note Friday morning.
But the bad news is most of the job growth was driven by public-sector hiring (up 27,000), while private-sector jobs saw hardly any gain on the month. Employment was down in manufacturing (-3,200), construction (-3,600), and transportation and warehousing (-5,500). Shenfeld notes these industries tend to track the broader economy -- suggesting there is more weakness ahead.
Bank of Montreal chief economist Doug Porter suggested government job growth may be due to election hiring.
Provincially, some parts of the country that are struggling through the oil price crash are actually creating jobs. Employment in Saskatchewan is up by 4,000 on the month. Alberta added 3,400 jobs in the month, but StatsCan notes the province has seen no overall job growth since the start of the year, and the province's unemployment rate has risen 1.3 percentage points to 6 per cent in that time.
Employment in Ontario and Quebec was down slightly, by 3,900 and 2,000 respectively. British Columbia added 3,000 jobs.
In all, StatsCan says Canada created 193,000 jobs over the past year, an increase of 1.1 per cent. Full-time jobs have grown by 2.2 per cent, while part-time employment has declined by 3.6 per cent.
Canada's economy shrank in the first two quarters of the year, StatsCan reported Tuesday, but many analysts point to the country's job growth over that time as evidence that the country is suffering only a "technical recession."
The U.S.'s unemployment rate went in the opposite direction in August, ticking down two points to 5.1 per cent -- a seven-year low. The country added 173,000 jobs in the month, a strong number but below the average of 247,000 new jobs per month that the U.S. has seen over the past year, the Bureau of Labor Statistics reported.
Unemployment rates by city and province, compiled by The Canadian Press (previous month in brackets):
_ Newfoundland 11.5 (11.9)
_ Prince Edward Island 10.8 (11.6)
_ New Brunswick 10.1 (11.0)
_ British Columbia 6.0 (6.0)
_ St. John's, N.L. 6.3 (6.3)
_ Moncton, N.B. 7.6 (8.0)
_ Saint John, N.B. 8.7 (8.2)
_ Saguenay, Que. 8.2 (7.9)
_ Sherbrooke, Que. 7.2 (7.0)
_ Trois-Rivieres, Que. 6.9 (6.0)
_ Gatineau, Que. 6.8 (7.3)
_ Kingston, Ont. 6.9 (6.5)
_ Peterborough, Ont. 7.1 (6.6)
_ Hamilton, Ont. 5.2 (5.3)
_ St. Catharines-Niagara, Ont. 6.5 (6.2)
_ Kitchener-Cambridge-Waterloo, Ont. 5.8 (5.1)
_ Brantford, Ont. 7.0 (7.0)
_ Windsor, Ont. 9.0 (8.7)
_ Sudbury, Ont. 7.0 (7.3)
_ Thunder Bay, Ont. 5.0 (4.8)
_ Kelowna, B.C. 6.6 (5.0)
_ Abbotsford, B.C. 5.7 (5.4)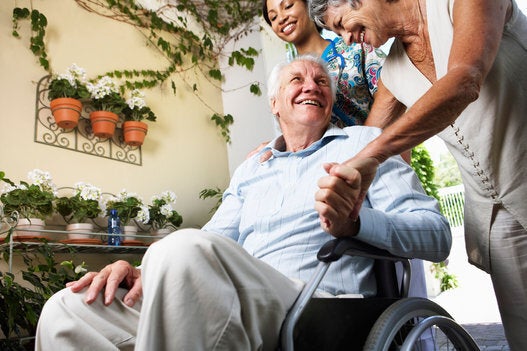 Job Growth Canada 2015-2020