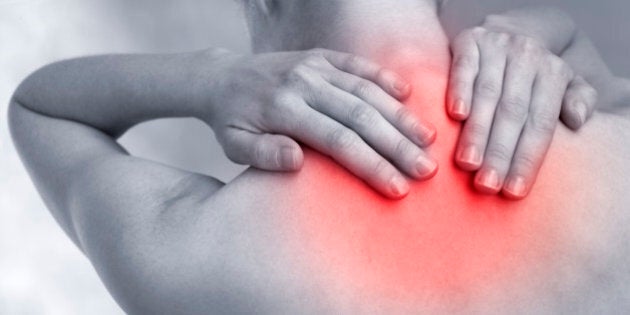 From shooting pains in your knuckles to soreness in your knees, common joint pain can come in many different forms. Sometimes, the pain is hard to describe, so we've worked to find definitions and explanations for the vague pains everyone has felt at one time or another. From sore elbows to wonky shoulders, this helpful guide will help you put a name to those pains:
General Joint Pain/Stiffness
If you're sore all over, feel stiff, and have a decreased range of motion in your joints, you may have arthritis. There are two main types of arthritis: Osteoarthritis, which is wear and tear on cartilage of your joints, and Rheumatoid arthritis, which is a disease where the immune system attacks the membrane around a joint. If you feel these symptoms, you're not alone. The Arthritis Society of Canada estimates one in six Canadians over the age of 15 have some form of arthritis. If you're suffering from general joint pain, an oral analgesic like MOTRIMAX™ 12 Hour Liquid Gels will effectively target all your pain areas.
If turning a doorknob causes shooting pain in your forearm and you can barely hold a cup of coffee, you may have tennis elbow. It's a repetitive stress injury caused by strained muscles and potential tendon tears in the forearm, so you don't need to be Genie Bouchard to get it. People like carpenters, painters, butchers, and plumbers are all susceptible.
Is your shoulder always sore? Is it sore literally all the time, even when you haven't been working out or engaging in any heavy physical activity? Well, then you may have a rotator cuff injury. Usually the result of a muscle/tendon strain or tear, these injuries can vary widely in severity.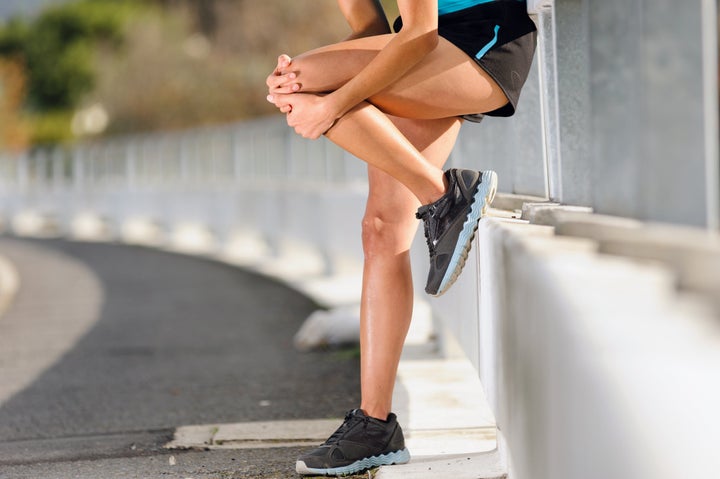 If you've ever been walking up the stairs and suddenly felt as if the back of your kneecap was on fire you may have chondromalacia patellae, also known as patellofemoral pain syndrome. Knee pain is often caused by injury or damage to the cartilage — the shock absorber — that's underneath the knee.
Your Big Toe Really, Really, REALLY Hurts
Are you experiencing a sudden, bursting toe pain affecting your ability to walk, stand upright or move at all? Either you've broken your toe – and you'd probably notice if you did – or you're suffering from gout. A sophisticated form of arthritis, gout happens when urate crystals accumulate in the joints. These crystals are created when your body can't eliminate uric acid properly. Alcohols like beer and drinks with fructose can cause high levels of uric acid.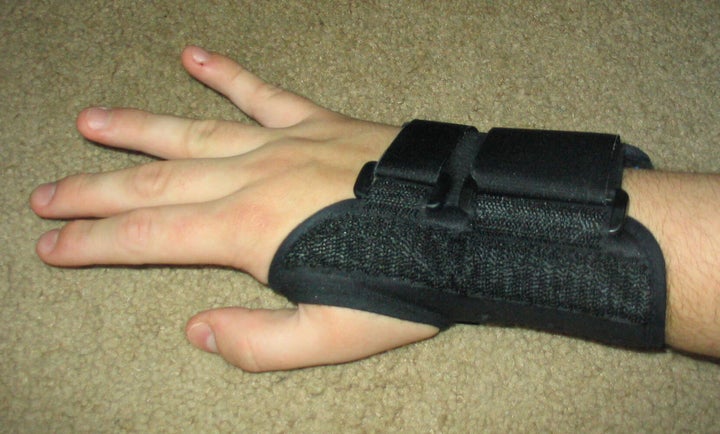 Discomfort in your hand and wrist? Numb or tingling fingers? A loss of strength in your hand? You may be experiencing carpal tunnel syndrome. Carpal tunnel is caused when the median nerve, which runs from your forearm through your wrist into your hand, gets compressed. There are a wide variety of potential causes of carpal tunnel, from using vibrating power tools to nerve and inflammatory conditions. Interestingly, the Mayo Clinic is cautious about attributing carpal tunnel to computer use: "There has not been enough quality and consistent evidence to support extensive computer use as a risk factor for carpal tunnel syndrome, although it may cause a different form of hand pain."