The family of a man whose body was found in an East Vancouver storm drain is trying to find out what happened as police continue to investigate the death.
Charles Oudie, 26, was found dead Sunday morning by a passerby, who noticed shoes and clothes strewn around the laneway drain, reported Global News.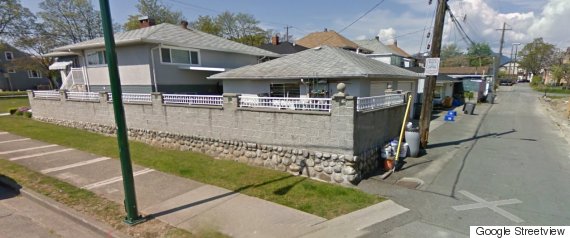 The storm drain in the 500 block of Kaslo Street where Charles Oudie, 26, was found dead.
Oudie's friends and family identified him Monday, with many mourning him at a makeshift memorial set up at the site, according to CBC News.
Vancouver police say the bizarre case is not suspicious, reported Global, and the coroner is working on a cause of death.
However, Oudie's family believes there may be more to the case.
"Someone I feel pushed him in there," mom Eugenia Oudie told CTV. The man's sisters also noted that one of his cellphones is missing, along with his bus pass and some cash.
A neighbour told The Province newspaper that the mysterious death has "shocked" the community, which isn't far from the PNE (Pacific National Exhibition).
A GoFundMe page has also been started to raise money to cover travel costs for Oudie's family in Manitoba who are trying to get to the funeral.
Also On HuffPost:
Vancouver Police Cold Cases