In recent years, the Province of Quebec has proven to be a poor student.
It ranks next-to-last in Canada in terms of literacy, despite the fact that school has been mandatory until age 16 since 1988. Approximately 53 per cent of the population do not reach the necessary threshold to function properly in a society that each year is becoming increasingly complex. And among that percentage, 19 per cent are unable to read and write.
Children learn to associate letters with sounds as soon as they start school. But asking them to summarize what they've read is a difficult task that comes a few years later.
"It's one thing to stumble your way through a string of words, but if you don't understand what you're reading, it isn't really reading. It's decoding," explains Diane Mockle, former CEO of the Literacy Foundation.
It is this inability to understand one's mother tongue that leads to problems in daily life.
READ MORE:

How Literacy Has Evolved In Canada

Celebrating Aboriginal Literacy And Learning

Literacy Doesn't Mean What You Think
Over half of Quebecois have difficulty understanding the meaning of a 300-word article from the Journal de Montréal. Some are unable to read a doctor's prescription, or even understand the map of the metro in Montreal.
What are some common barriers? There is often shame, fear of being judged for their weaknesses, painful memories associated with school. And resources are more and more scarce, due to cutbacks imposed by the provincial government.
However, it would be profitable to invest in education. According to economist Pierre Fortin, a one per cent increase in literacy country-wide would lead to a $32 billion increase in Canadians' total revenue. And this would hold true with each one per cent increase.
A well-known 1995 U.S. study showed that by age four, children from well-off families had heard 30 million more words than those in families receiving government assistance.
Researchers concluded that the experience of language is closely tied to family income. But still today, children are not on a level playing field when they start school. Reading is not necessarily encouraged and often nonexistent in certain poorer neighbourhoods.
"We need to consider that a child from an underprivileged background does not start school with the same set of skills as a child from another background," states Marie-Ève Boucher, a tutor for the organization La Boîte à lettres. "We have to take that into account, then adapt the school system accordingly to better help these young people, in order to achieve our mission, which is to socialize and teach the kids who attend school."
Moreover, the school is often tasked with transmitting the background knowledge required to understand a text, points out education philosopher Normand Baillargeon.
"For someone who doesn't have the background knowledge to understand 'secularism,' 'democracy,' 'Ancient Greece,' 'philosophy,' to converse about things that are being talked about right now in the media, if a person doesn't know those words, they're not able to read. They can decipher the words, but they can't understand what they're reading."
The Literacy Foundation's Diane Mockle has observed that receiving a diploma "very often" means turning the page on reading books. Reading is limited to school for doing homework or studying for an exam, and is no longer useful once on the job market.
"If this activity is not sustained outside school, reading simply becomes a tool. Not something to expand your horizons, discover new things, develop your creativity, but a means to obtaining a diploma – a piece of paper – that will allow you to work," she laments.
It follows that workers are only equipped to read texts related to their job area, Diane Mockle continues. That's why it's important to adopt another type of reading that leads to reflection on something other than an individual's "narrow professional sphere."
Martin Bibeau, vice-president of the Alliance des professeurs de Montréal, states unequivocally that the latest education reforms are aimed to train members of a workforce, not citizens.
"In 2015, for many children under this reform, French is for something, it isn't something in itself," he adds.
Over time, even language's utilitarian qualities begin to fade. Nearly one-fifth of adults with a university degree have a poor grasp of basic grammar in French.
"We give diplomas to lawyers, engineers, etc. You name it, professionals are making writing mistakes and sometimes it's hard to understand what they write," Martin Bibeau explains.
Those in the education field, already overwhelmed by flaws in the system, are trying to stay afloat in spite of all the reforms and cutbacks imposed on them.
"When I learned that the government wanted to make such deep cuts in education that struggling students would no longer be counted and ratios increased, I felt sick to my stomach," revealed Michèle Henrichon, a teacher at École Baril in Montreal. "I don't understand how we can make cuts given the current literacy rates, and the incredible need in schools."
Marie-Ève Boucher, from the popular literacy organization La Boîte à lettres, is worried that a lack of specialized resources could make the situation worse. As soon as students show any sign of being "detrimental" to the rest of the group, they are transferred to special classes.
"We know for a fact that students in special classes end up with very weak reading and writing skills, and so in our view this will only make things worse," she stated.
This vicious circle won't end as long as teachers don't have the necessary resources to meet the diverse needs of the dozens of students sitting in front of them.
"This problem really should cause people to mobilize on a national scale," states Normand Baillargeon. "But don't forget that it is likely 49 per cent of people are not able to read on the subject, and therefore cannot deplore the situation."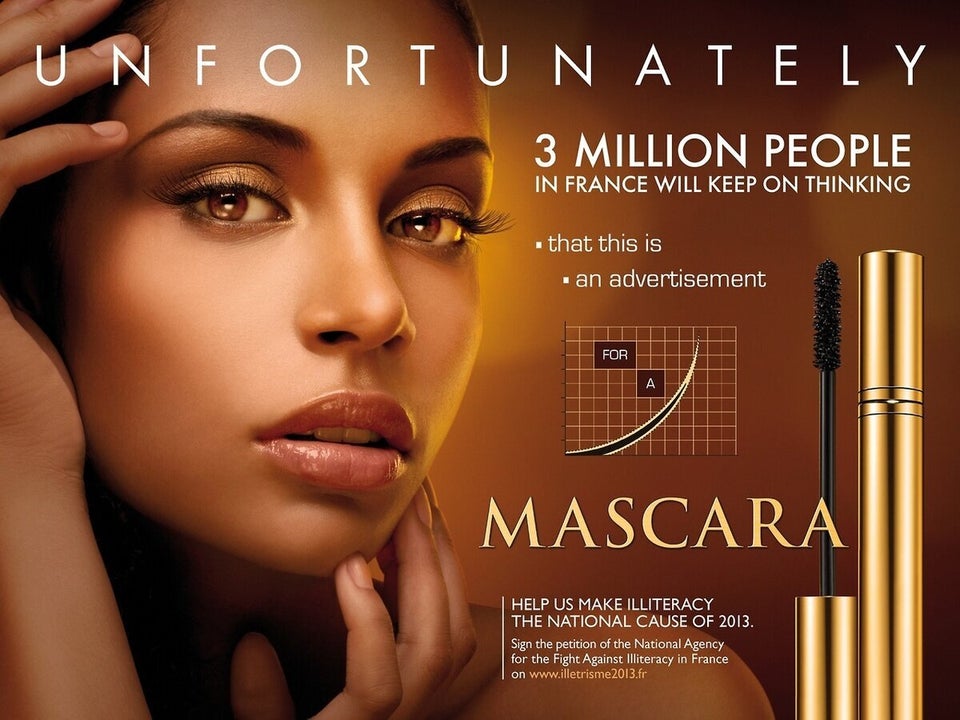 Literacy Campaign Posters