Doing what all kids do at a pool, two bear cubs splashed around in a B.C. backyard without a care in the world.
The siblings warmed up with a little wrestling first.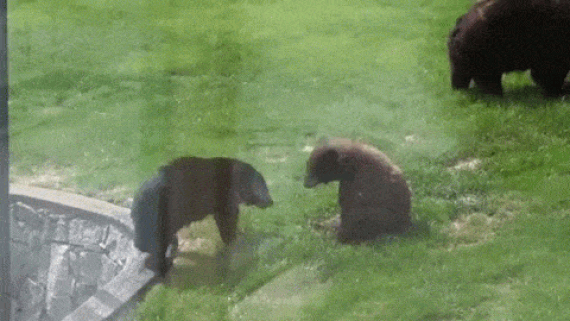 Then one took a dip to test the waters.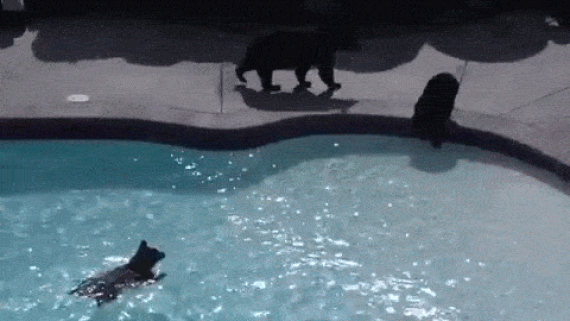 "Hey! Mom's not looking!"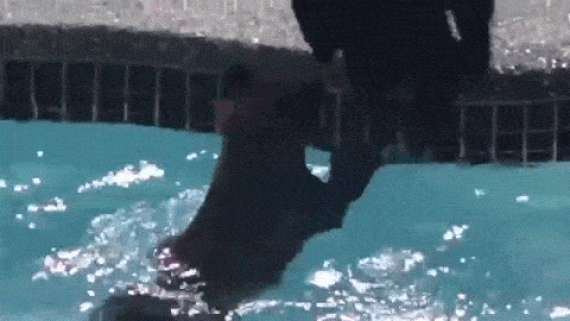 Ray Signorello was working at his West Vancouver home on Monday when he heard splashing from the pool. He just figured it was his two kids, until he realized he couldn't hear any of the usual laughter or shrieking.
"So I kind of looked up over the computer screen and, lo and behold, there were two little cubs in the pool and the mother bear running around the side pool deck," he told The Huffington Post B.C. over the phone.
"I've seen bears [in my yard] before, but never in my pool and never cubs."
Then the animals moved on to the patio furniture and started playing with the pillows.
"We figured it was time to get them to move along, so we made some noise," said Signorello. "They looked up at us and slowly sauntered off."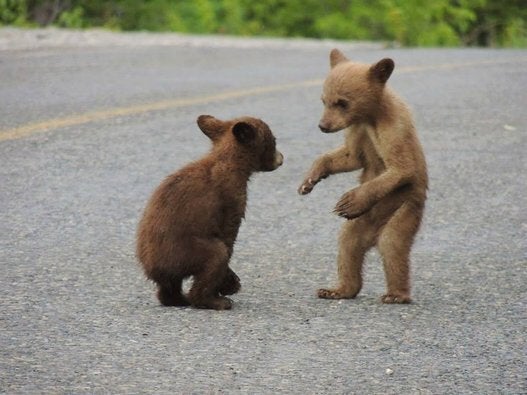 Baby Bears In Waterton Lakes National Park