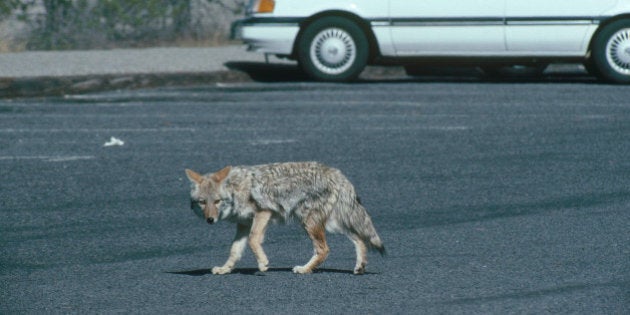 One of the cases was initially believed to be the work of human hands, and the owners filed a police report, reports the Edmonton Journal.
The photos of all three cats were compared, and investigators now believe there was no human involvement in the cats' deaths, CTV Edmonton reports.
"The RCMP have learned that coyotes will hunt cats, especially when they are training their pups how to hunt. They can leave the cat looking like it was 'cut open' as a way to interest their pups in eating prey," Alberta RCMP stated in a press release.
The City of Edmonton recommends keeping pets indoors and not leaving them unattended for long periods of time. For cats, they recommend not allowing them to roam (especially as it's against The City of Edmonton's Animal Licensing and Control Bylaw) as this provides an opportunity for a coyote encounter.