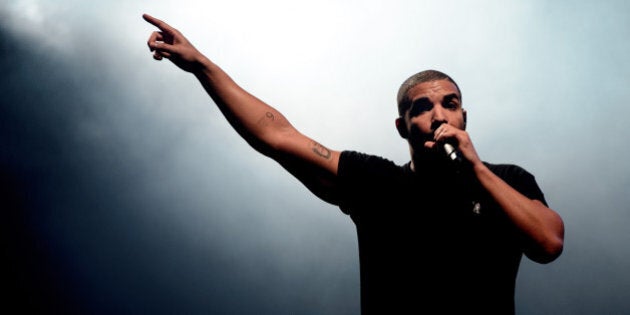 We're only a few days into the school year and Toronto's Ryerson University has already come out on top.
The university's student union (the RSU) posted this hilarious banner welcoming first-year students — or Yonge 6 Gods. In true Drake fashion, honouring the Toronto-born rapper's latest mixtape, the banner read, "IF YOURE READING THIS ITS YOUR TIME TO LEAD. WELCOME YONGE 6 GODS." (And for anyone wondering, Yonge St. is where Ryerson is mainly located and 6 is Drake lingo for Toronto).
And while attention from students and alumni may have been enough, Drake himself posted the banner on his Instagram page with the caption, "Ryerson University with a very strong back to school message."
For any former Ryerson university student or current ones who love Drake, having your favourite rapper post a photo of your university is basically the ultimate win. Some students even went to express their love on Twitter.
Now we also hear Drake may show up to Ryerson's Frosh Week concert on Friday (which currently features Future and Miguel, two of Drake's friends), and that would just be the cherry on top for all this love.