A realtor in California has a home for sale exclusively for the modern stone-age family — but you're going to have to fight San Francisco's epic house price boom if you want to own it.
The "Flintstones house" in the San Francisco suburb of Hillsborough is going on sale for the first time in 19 years, with a price tag of $4.2 million U.S.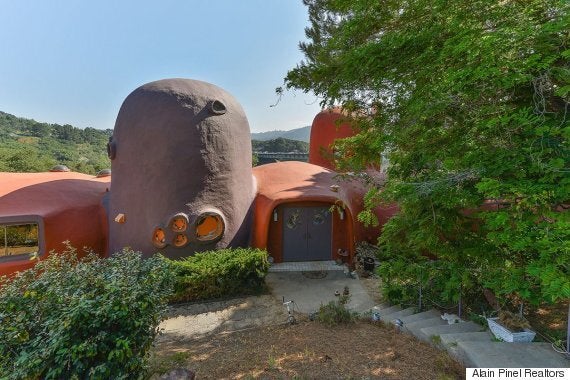 The house has become something of a legend in the area, but that wasn't always the case. It "initially met resistance in the community" when it was built in 1976, Alain Pinel Realtors said in a statement.
The three-bedroom, two-bathroom house features 2,730 square feet of living space. Originally painted off-white, the current owner had it repainted orange and purple in 2007. Other upgrades included a "biologic" kitchen design and a steel door designed by Burning Man artist Dan Das Mann.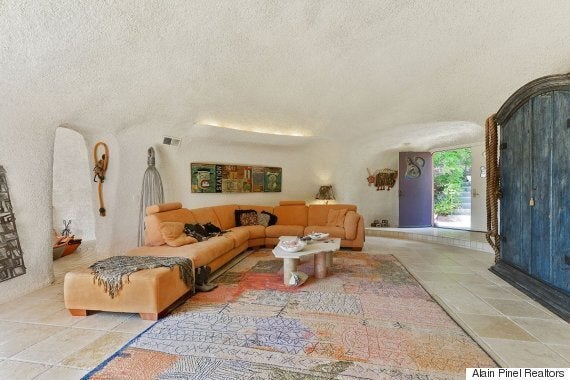 "This Bay Area treasure is truly a world-class work of art," says Judy Meuschke, the realtor representing the property. "This is an amazing opportunity for any buyer who can appreciate the artistry of the architecture and design."
But if you want this amazing opportunity, you're going to have to pony up $4.2 million. That's more than five times the $800,000 the house sold for in 1996, according to Zillow.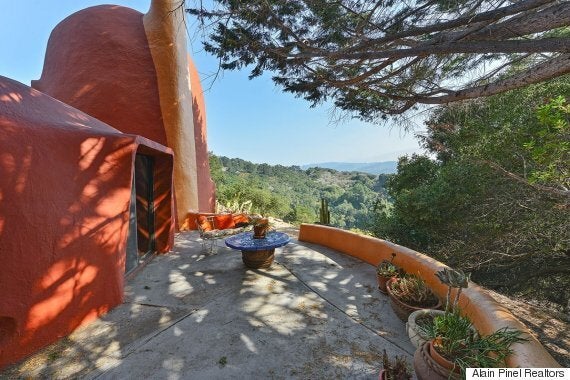 It's a sign of the intense boom in San Francisco real estate, pushed forward by a rapidly-growing tech sector and foreign investors flush with cash. The median house price in San Francisco has jumped some 104 per cent since 2012, to $1.35 million.
Low interest rates or not, many are getting squeezed out of this housing market. A recent estimate showed the minimum income needed to buy a median-priced house in San Mateo County — where the Flintstones house is located — is $257,000. It's only slightly more in San Francisco itself, at $268,000.
So most of us will have to keep on dreaming, and enjoying the photos below. Find out more about the Flintstones house at its website.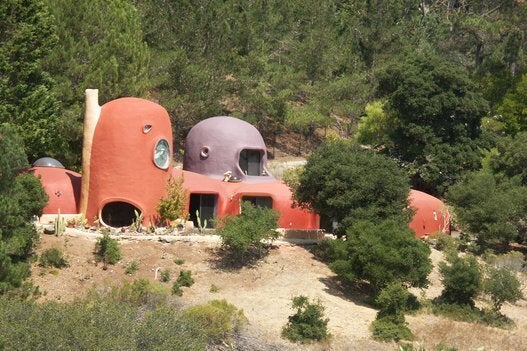 'Flintstones' House For Sale In Bay Area