At the opening of "Love Actually," a narrator remarks on how much love can be witnessed at the arrivals gate at Heathrow Airport.
After seeing this video, which was posted to Facebook on Monday, a real life example has been beautifully documented.
The video shows an elderly man standing in an airport with a bouquet of flowers as he waits for a loved one to arrive.
An "awww" can be heard in the background when he greets her with a hug and a kiss.
The video, which was posted by Facebook user Chris GQ Perry, had over 16 million views as of Tuesday night.
We've just seen the face of true love. And it is these lovely people.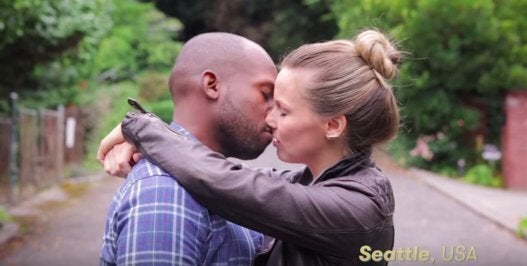 12 Adorable Couples Kissing, All Over The World