Shannon Park was once home to a community of military families who lived in over 400 apartments.
The complex was later closed down, and its buildings have sat empty for over a decade.
The 11-minute video shows a drone flying around empty buildings that are flanked by unkempt lawns and cracked streets, with ominous music playing on the soundtrack.
Eerie though it is, the video has also generated some nostalgic reaction from across the country, Brinton told CBC News.
"I have been contacted by people from as far as Edmonton about how this video has brought back ... good memories for them," he said.
Shannon Park was built in the 1950s in an effort to house Navy members after World War II.
The neighbourhood was sold by the Department of National Defense last year and split into three pieces, CBC News said.
We may not be able to see this abandoned site much longer, so we're thankful to this photographer that he gave us a chance before it disappears for good.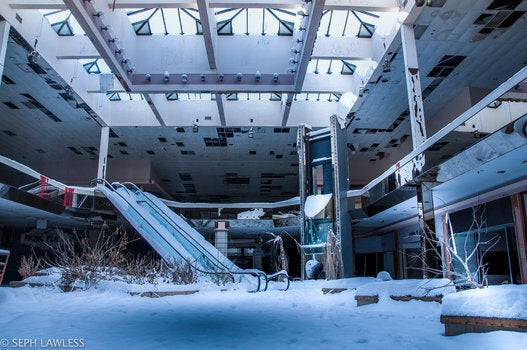 Enchanting Photos Of Snow-Covered Abandoned Mall Show Retail's Ultimate Decline