NDP Leader Tom Mulcair, who has promised to work to abolish the Senate if elected prime minister, accuses Stephen Harper of abandoning his fight to either reform or scrap the Red Chamber.
Mulcair's comments are part of an exclusive wide-ranging interview with CBC chief correspondent Peter Mansbridge airing Wednesday evening on The National.
Mansbridge asked Mulcair how an NDP government would get legislation passed through the Senate, since it has no members affiliated with the party.
"Well the Senate is going to have to realize that there's a government that's just been elected — with I would hope a majority in the House of Commons," Mulcair said. "And when that legislation is enacted, or at least adopted by the people who have been put there by Canadian voters, they're going to be given the legislation and asked to pass it in turn so that it can be promulgated into law in the country."
But Mulcair said the NDP would not name any senators to vacant seats, saying the party can't go against its fundamental belief.
He also chastised Harper, saying he had talked a good game about Senate abolition, but then gave up the effort. Last year, the Supreme Court put a damper on Harper's plans for Senate reform, ruling that the federal government needs the support of seven provinces representing half the population to implement fixed terms or provincial elections for Senate candidates. The government would need unanimous provincial support to abolish the Senate altogether.
"I called him after the Supreme Court decision and I said, 'Are you going to make me do this alone?' It was a light-hearted conversation, but I was really surprised, because he immediately threw in the towel after having gotten elected on a promise to either profoundly reform the Senate or get rid of it," Mulcair said. "And he was doing neither."
The interview can be seen Wednesday night on The National at 9 p.m. ET on CBC News Network, and at 10 p.m./10:30 NT on CBC-TV. It is the third of four interviews with the federal leaders airing this week — read more about the interviews here.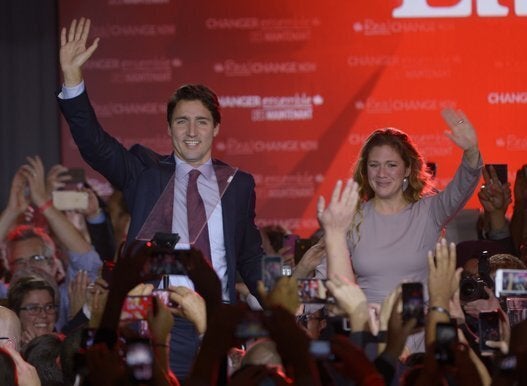 In Photos: Canada Election 2015