Accio cocktail! Wizarding folk and muggles alike can now grab a pint at The Lockhart, a Harry Potter-themed bar in Toronto's west end.
Owners Paris Xerx, who also goes by Pouria Fakhraei, and Matt Rocks are serving up cocktails and tapas at this neighbourhood potion-class-turned-pub. The self-sorted Hufflepuffs told NOW magazine if the magical decor and drinks don't charm patrons, it's still a cool bar. No worries guys, we've already gone full Moaning Myrtle over you.
Here's how this place is giving the Leaky Cauldron a run for their galleons:
The fact that it even exists. At first we were like: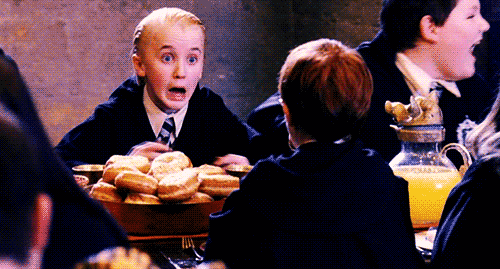 But then we went:
Butterbeer!
They don't have it quite yet, but the owners promise there's a spot for Butterbeer on the menu. Right now they're working on ways to name the drinks that aren't already copyrighted — might we suggest Margarinemalt?
In terms of what Muggles can expect, look out for the Shacklebolt, a spiced rum named after the badass Auror and eventual Minister of Magic:
A stag head mounted on the wall that reminds us of a certain Marauder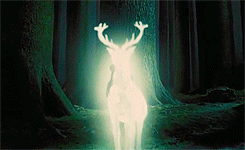 RIP Prongs
And Big Bad Wolf, a whiskey that reminds us of another
Pour one out for Moony too
Enough chocolate in the Café Moscow drink to banish a dementor
The caffeinated martini was named in a Facebook contest. (Our favourite suggestion was espresso patronum!)
Jalapeño Death Shot, a drink only a Gryffindor would try
The tequila's described with the warning "not recommended for human consumption" and they'll let you try a drop of it from a glass skull. We get the feeling Death Eaters were involved in the brewing process.
The bar's namesake, Gilderoy Lockhart, was one of the worst Hogwarts professors and the founder of duel club
First rule of duel club: don't talk about duel club. They obliviated the rest of the rules from our heads, so let's just stick to the first.
Besides drinks, The Lockhart serves mac and cheese sliders that are Molly Weasley-level good
The Lockhart's owners are true Potterheads
With so many references (including one so obscure, they've promised a free drink to whoever gets it), the Lockhart's sincerity shows. We've got a few wishlist items we're hoping they bring in:
A "Don't drink and apparate!" sign
Spiked pumpkin juice and pub food like chocolate frogs
Weird Sisters and Celestia Warbeck on heavy rotation
Open mic nights, except everyone reads fanfiction they wrote when they were 14.
A sorting hat that's better than Pottermore
Will you be flooing your way to The Lockhart? Let us know in the comments below.
Also on HuffPost
'Harry Potter': Where Are They Now?