For C$61,000, you could buy a mobile home in suburban Vancouver or a two-bedroom condo north of Toronto.
But if you're willing to go overseas, you could also have a chance at a shed-like studio apartment in Bristol, England.
The only catch? You can't legally use it as a living space.
Check out photos of this "studio" in Bristol:
The unit, which is being sold at auction for a minimum price of 30,000 pounds (about C$61,000) at auction on Sept. 30, is approximately 200.5 square feet in size, with a living area, kitchen, bathroom and a mezzanine.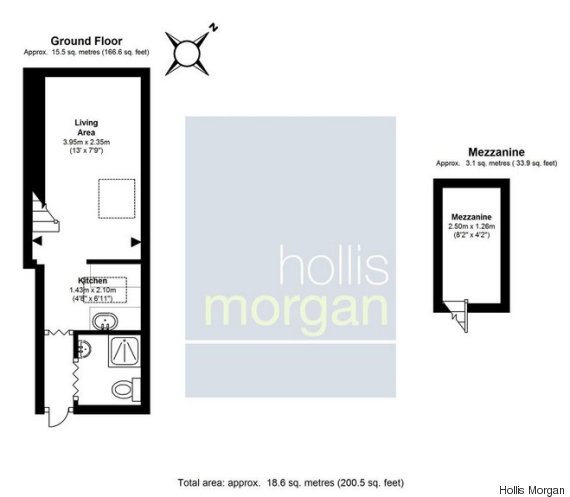 Real estate agents Hollis Morgan describe it as a "well designed and smartly presented, self contained studio" that's within walking distance of the Bristol City Centre.
The unit is currently being rented for 400 pounds (C$815) per month, said The Daily Mirror, which compared the space to a garden shed.
But anyone who wants to buy it will have to obtain planning permission to use it as an apartment.
This isn't the first time we've been stunned by the small size of a unit on the market in England.
Last year, a 188-square-foot unit in London's Barnsbury neighbourhood went up for sale for 275,000 pounds (just under C$500,000).
Dubbed the smallest apartment on the market at the time, it was a former storage space with a master bedroom that consisted of a double bed hanging over a kitchen, which had little more than a counter, range and oven.