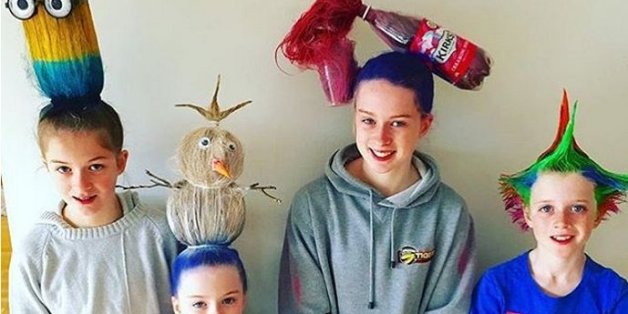 Instagram
Like Halloween, Crazy Hair Day (also known as Wacky Hair Day) is one day a year our kids get to wear their creativity at school. But this time, it's on their heads.
Wondering what to do with your kids' locks this year? We looked to Instagram for inspiration and discovered some parents pull out all the stops with dye, wire, props and hairspray galore to freeze it all in place.
Just take a look at some of these epic ideas!