George Clooney had something to say on the TIFF red carpet Friday evening, and he wasn't just talking about his latest film.
The superstar actor, director and producer was in Toronto for the "Our Brand Is Crisis" premiere at the 2015 Toronto International Film Festival, and took the time to greet fans and speak to several media outlets who were gathered outside the Princess of Wales theatre.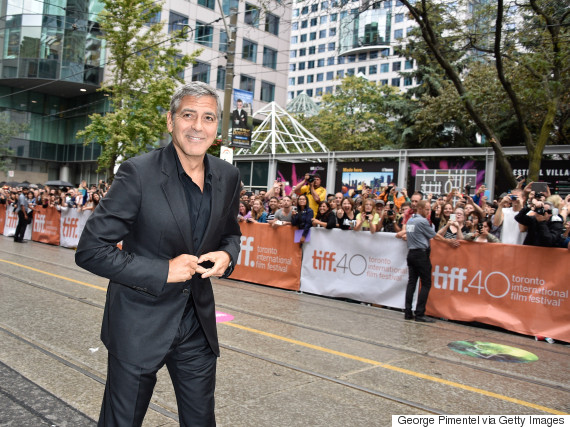 Clooney was speaking to ETalk's Ben Mulroney when the subject of imprisoned Egyptian-born Canadian journalist Mohamed Fahmy came up. Clooney is married to renowned international human rights lawyer Amal Clooney (nee Alamuddin), who is Fahmy's lawyer.
Fahmy was recently sentenced in Egyptian court to three years in prison for spreading "fake news," and, among other charges, broadcasting from a hotel room without permission.
The case and ruling has been denounced by Amal Clooney and many other prominent names, and on Friday, George, not surprisingly, agreed with his wife.
"Can I just say this," he said, "I hope that Prime Minister Harper, I hope that the Canadian government continues to put as much pressure as they can on the Egyptian government... [Fahmy]'s a Canadian citizen and he should be here, not in a jail in Egypt."
Three hundred prominent Canadians recently called on Stephen Harper to take action to have Fahmy taken out of Egypt.