Though a lover of many big-named fashion designers, Kim Kardashian has been known to sport her hubby, Kanye West's designs, often times before they even hit stores, or in this case, the runway.
Pregnant with her second child, the 34-year-old reality star hit the streets of New York City for Rihanna's Roc Nation Block Party flaunting monochromatic thigh-high peep-toe boots from her husband's upcoming collection, Yeezy Season 2.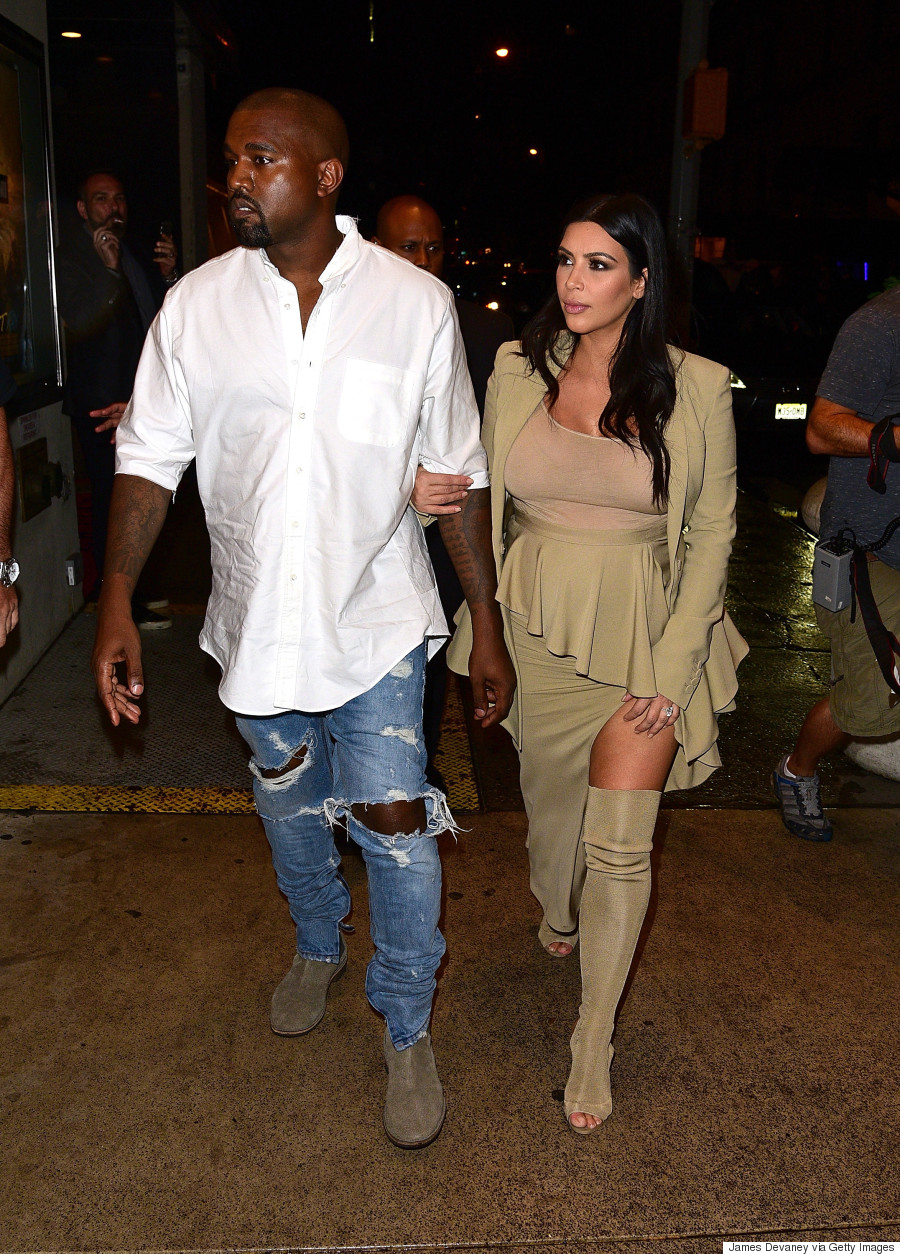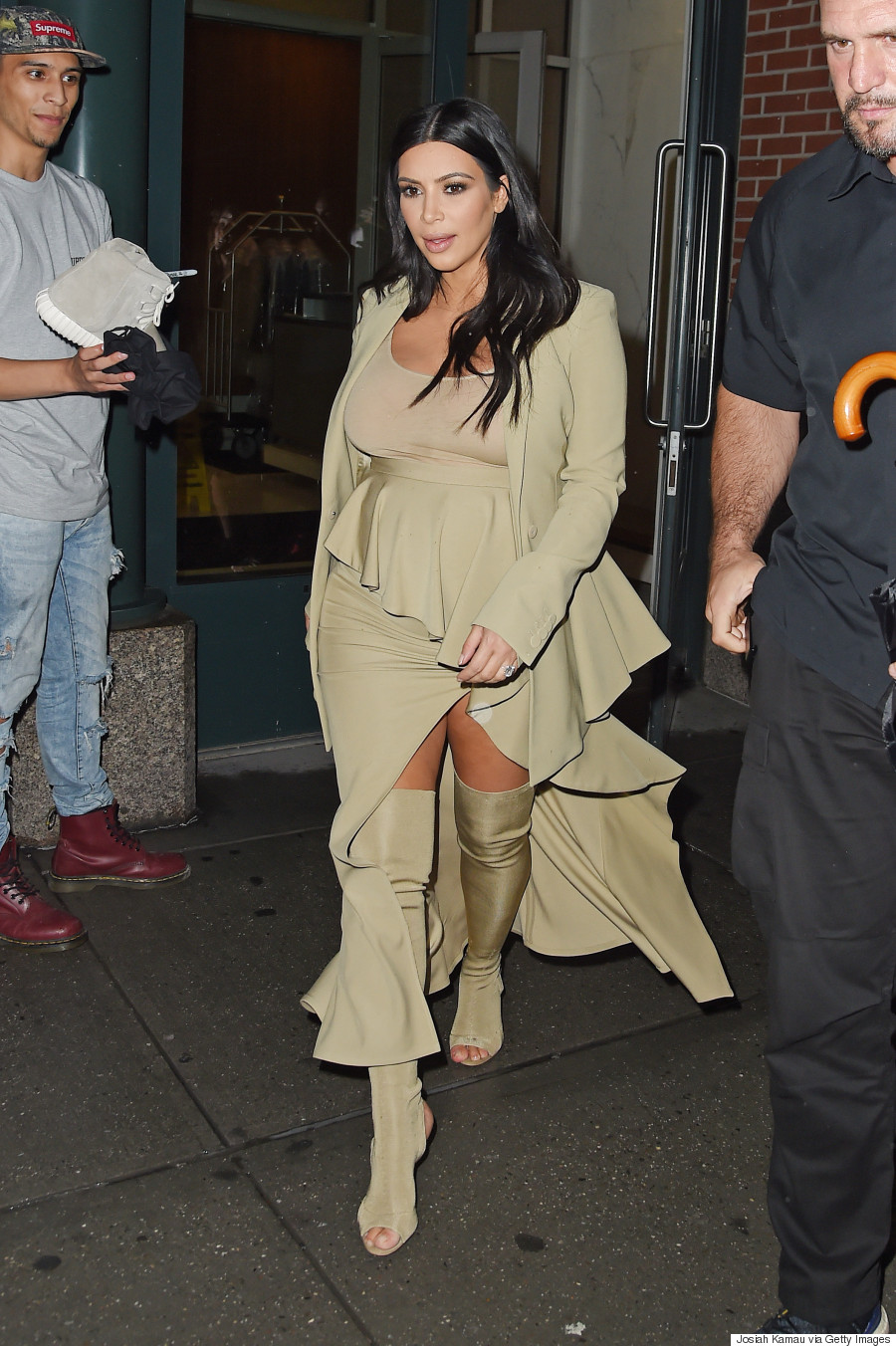 The "Keeping up with the Kardashians" star, who is killing her maternity style lately, was photographed wearing a high-waisted beige Givenchy peplum skirt with a pair of boots from, what we assume, is Kanye's upcoming collection, according to her Instagram.
West is set to reveal his second Adidas collection at NYFW on September 16th. The collection is said to be a follow-up to last season controversial collection of nude-coloured bodysuits and stockings, which was roasted on social media. We'll be keeping our eyes on the catwalk to see what Kanye has in store for collection number two!
In the meantime, check out Kimye's most stylish moments together below:
Kimye's Most Stylish Moments Together
Follow Huffington Post Canada Style on Pinterest, Facebook and Twitter!