EDMONTON — Critics of Alberta's NDP government have held a rally at the legislature where they demanded a budget within 30 days. Matthew Bugg, the emcee for the Stand Up for Alberta protest on Sunday, says even though Premier Rachel Notley has been in power only five months, it's time her government produced a budget. A budget was introduced, but never passed, by former Progressive Conservative premier Jim Prentice's government before it was defeated by Notley and the NDP in May. Finance Minister Joe Ceci is to bring in a fully revised budget after the house resumes sitting Oct. 26.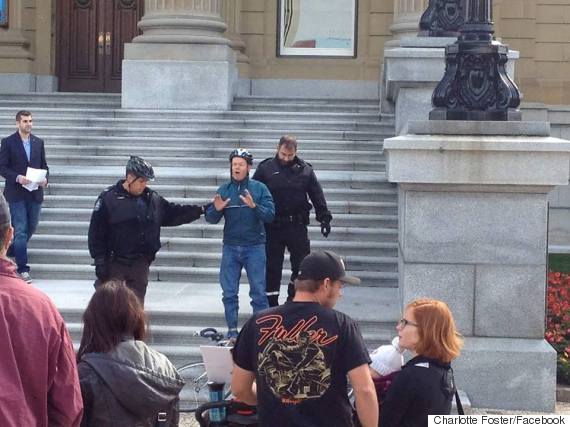 Many attendees at the rally wore anti-NDP buttons and carried signs questioning Notley's leadership. Other than one counter-demonstrator who was arrested, the protest was peaceful. Bugg says the event wasn't necessarily meant as an anti-NDP event, but rather to bring attention to the effects of the economic downtown on industry, small business and the economy.
In addition to the hundreds who turned out, we received some excellent media coverage both locally and nationally! pic.twitter.com/HqaQ6hGPEW

— Stand Up for Alberta (@StandUp4Alberta) September 14, 2015
He noted other provinces where the government changed saw budgets within four to five months. "By the time the Alberta budget is released it will have been seven months — the longest in the last 20 years by any province," Bugg said.  Ceci has been touring the province to gather input for his budget. He has warned that challenges lie ahead as it will be the first full fiscal year with oil at drastically reduced prices.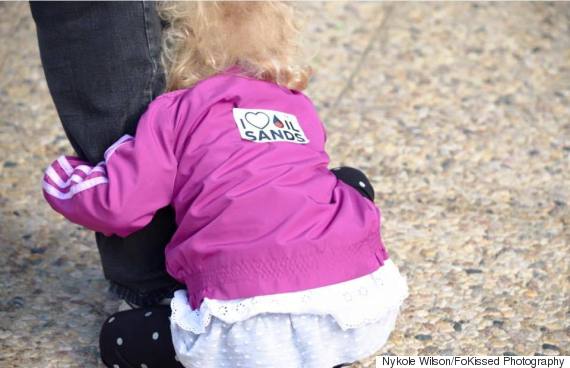 Late last month, he said Alberta is on track for a record $5.9-billion deficit this year as the oil crunch hits families and businesses. Mary Sutherland from Grande Prairie, who attended Sunday's rally, said the economic downturn has her concerned for her city. Sutherland said she has two sons, both of whom own small businesses. "We've had a few of them that have gone under because of this, so might as well stand up and say something," she said. (CHED)
ALSO ON HUFFPOST:
Summary Of The Last Six Alberta Budgets