LOUISEVILLE, Que. — Ruth Ellen Brosseau has every intention of being re-elected in Berthier–Maskinongé, the riding she represents since she became the face of the orange wave in 2011. This time, however, the "ghost candidate" is knocking on doors and campaigning on the ground.
"No trips, no conferences, no vacation" until Oct. 19, the New Democrat candidate promised.
Four years ago, Brosseau was elected without having ever set foot in the riding. Her trip to Las Vegas, right in the middle of the election campaign, generated considerable commentary. Her Bloc Québécois challenger deplored the fact that she barely spoke French. Then Liberal leader Michael Ignatieff suggested she wasn't ready to be a candidate and couldn't "get elected from Las Vegas."
But a lot has happened since May 2011, when the 27-year-old anglophone from Gatineau nervously appeared in front of her new constituents to answer the national media's questions en français. She admitted it was a trying experience.
Today, Brosseau conducts interviews in near-perfect French. Her father is francophone and she grew up in Hudson, west of Montreal, so she had the basics.
Now, 31, Brosseau said the orange wave completely changed her life. She was working several jobs, trying to provide for herself and her young son.
"I was working two, three jobs, including a bar at night, as well as being a full-time mom," she said.
Logan, 14, stays with his grandparents in Gatineau when the MP spends time in her riding, three hours' drive from home, between Joliette and Trois-Rivières.
"I am really lucky to have such a supportive family. Without them, I couldn't do the job properly, because it requires a lot of time and travelling," she said.
The situation would be even more challenging with a newborn baby, as was the case for several New Democrat colleagues who were also elected in the orange wave.
Since 75 per cent of MPs are men, she feels, Parliament remains a "boys' club" that is poorly adapted to young mothers.
"We have to adapt, we have to change with the times. Especially if we want equality in the House of Commons," she said.
She gives as an example the daycare centre in the Confederation Building, one of Parliament's main buildings where MPs have their offices. It closes at 6 p.m., even though parliamentary work sometimes continues into the evening. "They could offer extended hours, not only for MPs, but also for employees," she said.
Brosseau also suggests that the House of Commons and parliamentary committees should avoid late night sessions to allow mother's to spend time with their children.
Several initiatives have nonetheless allowed young mothers to sit in Parliament. Changing tables were installed in the washrooms, and Parliament now has a room for nursing.
Several locals noted how quickly Brosseau became active and engaged in her riding.
"She's very involved in the community," said Jean-Pierre Giguère, a passer-by to whom HuffPost spoke in downtown Louiseville, where Brosseau has her headquarters. "One month after being elected, she was already on the ground in her new riding," he said. "That girl, she's got guts."
"She gets along well with people. She's integrated herself well," said another constituent, Barbara Lamy. "That surprised me, for someone we'd never heard of, who doesn't come from our community."
Brosseau has her own explanation for why she fit in so quickly.
Being a waitress and an MP both involve human contact, she said. "I think my experience in restaurants and bars really helped me in my work as a member of Parliament in the House of Commons."
There is, however, a thorn in her side – the debate surrounding the Energy East project. The population of this farming community is strongly opposed to the TransCanada Corp. pipeline's crossing their land.
At the grocery store, a woman tells her: "If you say no to Energy East, you'll have my vote."
The NDP's position on Energy East is not clear. Party leader Thomas Mulcair, who is also courting votes in Alberta, has stated that the federal government needs to conduct a credible environmental assessment before a decision can be made on the subject.
He has accused Conservative Leader Stephen Harper's government of reducing environmental standards by eliminating laws protecting lakes and rivers.
When Mulcair was quoted saying 'no' in a French magazine, his team said he had been misquoted. But Mulcair has said in French several times since that interview that he would not approve the project under current circumstances.
"For us, it's 'no,' up and until a time as procedures have been put in place so the public can have confidence," he said on Sept. 4.
"There needs to be a process [for environmental assessment] that is credible and socially acceptable," Brosseau explained. Right now, she said "we do not have community support in Autray [a regional municipality in her riding]. There are people who are really concerned about the project here."
The NDP "hasn't said yes and hasn't said no," she said. But personally, Brosseau said she opposes the project as is.
If Energy East could demonstrate that it would have positive economic impacts in Quebec and that there were few environmental risks, it could be a winning proposal, she said.
"But what we see today ... maybe there will be construction jobs, but after that? We don't refine it in Quebec – the oil is for export – so that project as it is, we can't support it in the current context. We can't go forward with a project like this," Brosseau said.
Maybe after stringent environmental reviews, she added, maybe. "But today, I don't see how this project could be approved."
Brosseau's popularity with the media is something her Bloc Québécois rival, Yves Perron, finds annoying.
"I think we're a little too quick to create celebrities in Quebec," Perron told HuffPost. He said he has nothing "personal" against the MP but called into question some of her achievements, including her presence on the ground.
"What she's doing, in reality, is nothing more than her job as an MP," Yves Perron said.
"Really, her star status comes from the fact that she wasn't there during the last campaign," he added. "If she had been present, objectively speaking, would she be as famous? I'm not so sure."
Brosseau has been interviewed by several national media outlets since the beginning of the campaign, including The National Post and La Presse, which is unusual for a lowly MP with a low-profile critics portfolio.
"She was on the front page of La Presse," Perron complained. "She was on pages A2 and A3, whereas I and the Liberal candidate had about one line each."
Still, the Bloc candidate thinks he has a good chance of winning back the Berthier-Maskinongé riding, which had been represented by the Bloc Québécois since 1993.
"We have a strong base that is sovereignist, independentist, or even nationalist. Are all these sovereignists aware that Thomas Mulcair was a lawyer for Alliance Quebec and that he fought Bill 101 in court? When I say that on the ground, it makes some people change their minds."
With files from Althia Raj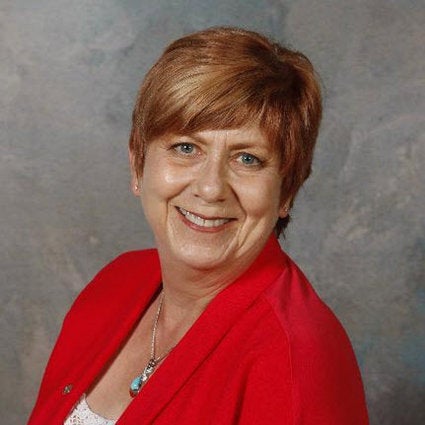 Candidates Dropped From Canada Election 2015