There are a few certainties in Canadian politics.
One of them is that if you're the leader of a major political party, Nardwuar the Human Serviette will ask you to do the "hip flip," a game from the 1960s in which two people try to spin a piece of plastic in a circle using only their hips.
And NDP Leader Thomas Mulcair's time came over the past weekend as the eccentric interviewer spoke with him and his wife Catherine while they were campaigning in Vancouver.
After showing Mulcair a series of political memorabilia, including a Tommy Douglas boxed set, Nardwuar invited the NDP leader to play.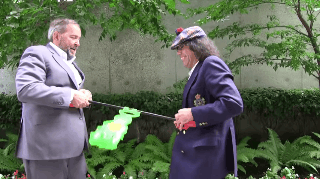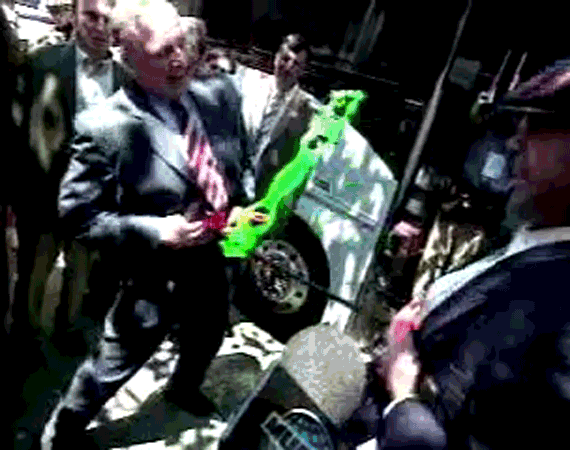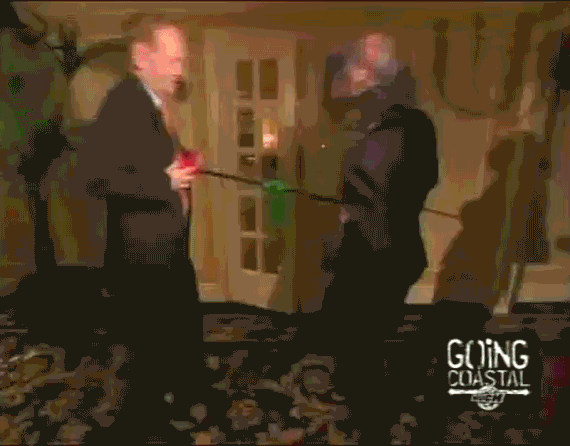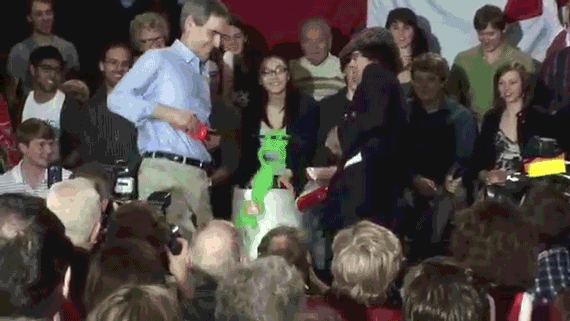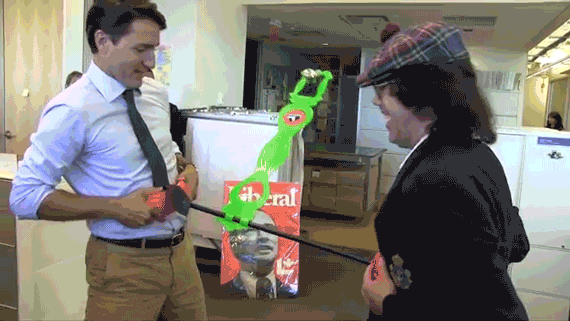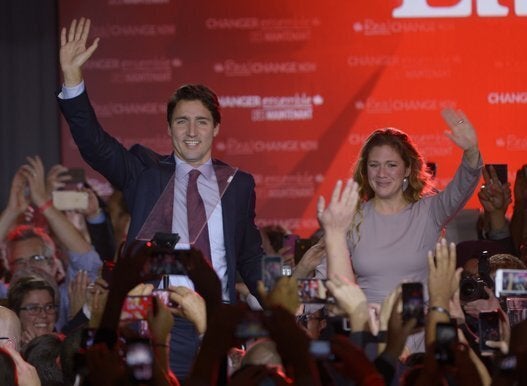 In Photos: Canada Election 2015