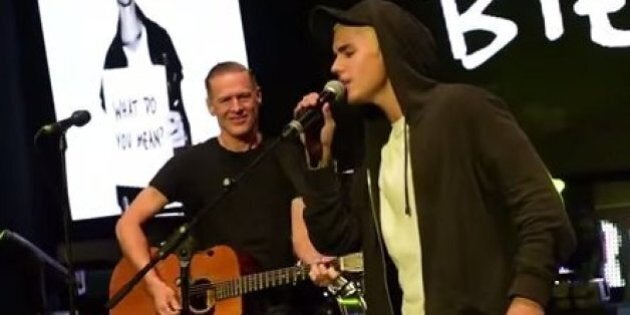 Two Canadian superstars popped back into the mainstream-music radar this week after they combined forces for an surprise, live duet of 2010's bubblegum pop hit, "Baby."
Before a crowd of presumably important music industry people on Tuesday, Justin Bieber bounced on and off a Berlin stage singing his smash single, while Bryan Adams joined in on guitar and provided backup vocals for the acoustic set.
Adams, the singer behind "Summer of '69", and Bieber are both represented by Universal — and both have new albums coming out this fall.
"You want me to do the rap, too?" Bieber asks the audience coquettishly. "I don't know if I remember it."
Watch the "Baby" duet below:
The two singing superstars also appear to nurturing a blossoming friendship. On the same day, Adams posted a relaxed-looking Bieber showing off some skateboard action on a soundstage.
Bieber, who's working on a comeback to curb his bad boy/sh*t disturber image, responded to Adam's video with a delightful smiley message.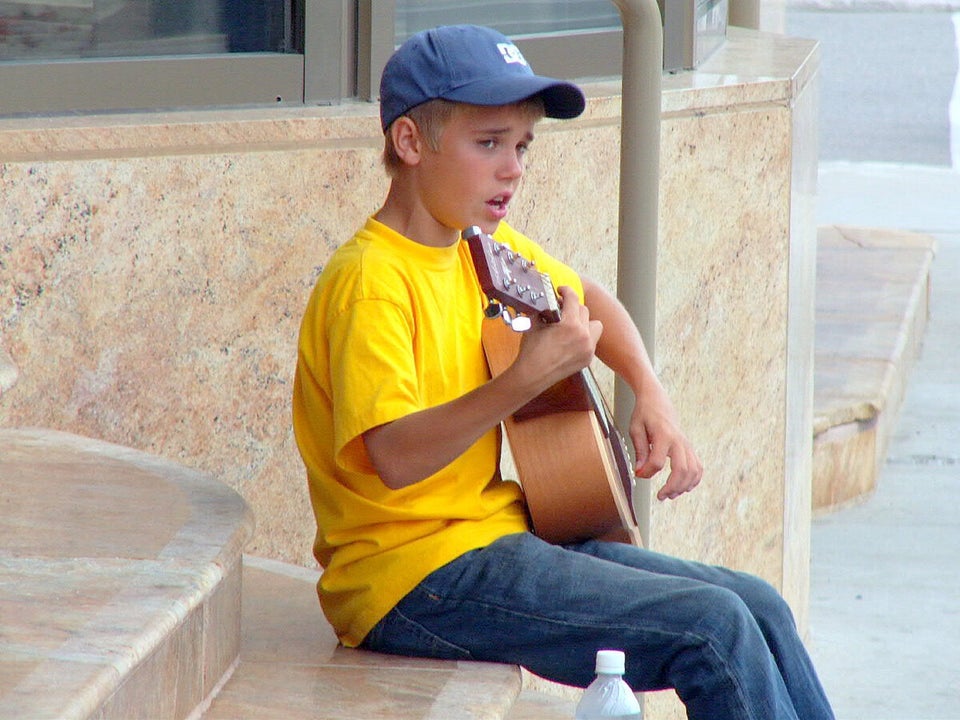 Justin Bieber through the years