Canadian actress Tatiana Maslany says she hopes her role as Sarah on the hit show "Orphan Black" will help redefine what she calls "one-note" female characters usually represented on-screen.
"'Strong woman' is such a blanket term," Maslany told the Huffington Post Canada. "I think there are way more interesting ways to define ourselves... I'm glad that that idea exists and that we're moving towards something like that but I don't think the idea we have of it right now is very expansive. I think it's quite limiting."
From a scientist to a suburban housewife to a steely business executive, Maslany plays a myriad of clones on the popular Canadian sci-fi show. And the Emmy-nominated actress hasn't shied away from speaking out on issues surrounding feminism and women's stereotypes.
We caught up with Maslany on the red carpet at the 2015 Producer's Ball during TIFF. Watch the video above and find out why we need to redefine what a "strong woman" really means.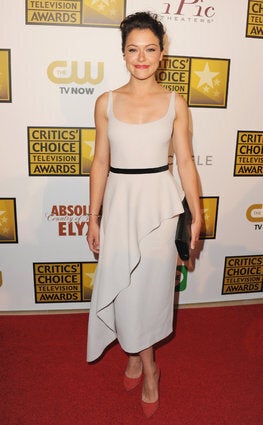 Tatiana Maslany's Best Red Carpet Moments