Much like the last Yeezy collection, there were lots of leotards, muted colour tones and baggy outerwear, and the collection also featured the debut of the Yeezy 750 Boost.
But if we're being honest, the most exciting part of the show were the people in attendance. Kylie Jenner and Bella Hadid were among the notable models walking the runway (though we're sure Kylie was exempt from the $10 million model lawsuit 'Ye supposedly put in place), and the rest of the Kardashian/Jenner clan sat in the audience with their famous friends, proudly supporting Mr. West.
And of course, North West was there, sitting on mom Kim Kardashian's lap beside Anna Wintour before moving to the ground and then to Auntie Kourtney's lap. Nori was much better behaved than she was last season -- perhaps that lollipop could be to thank, or as some may say, "Yeezy taught her."
Here's all our thoughts and feelings on the Yeezy 2 show, described in North West facial expressions:
Popcorn and live stream ready to go, folks.
She isn't an ice queen, after all!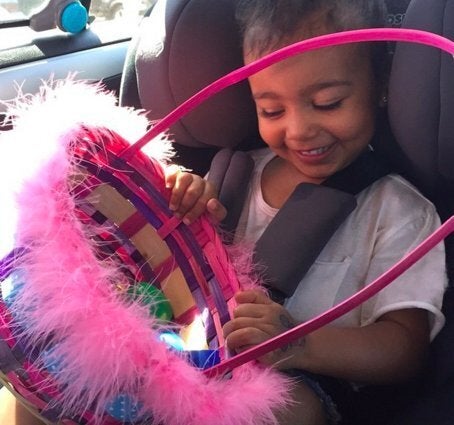 The Cuteness of North West