Canadian actor Donald Sutherland rallied against the Conservative Party and called for a "change of government" while at the red carpet premiere of his film on Wednesday.
"Put in Mulcair… or if you can't put in Mulcair put in Trudeau's son, Justin," Sutherland said to CP24, as he promoted "Forsaken" at the Toronto International Film Festival (TIFF) with his son and co-star Keifer Sutherland.
Sutherland, who spends most of his time working in the U.S., has been an outspoken critic of federal voting restrictions for expatriates. His column, "I Am A Canadian Citizen -- And I Have A Right To Vote" in The Globe and Mail became a clarion call to dismantle current regulations barring Canadians living abroad who've been away for longer than five years from voting.
"Ask any journalist that's ever interviewed me what nationality I proudly proclaim to have. Ask them. They'll tell you," Sutherland wrote. "I am a Canadian. But I'm an expatriate and the Harper government won't let expatriates participate in Canadian elections.''
Voting requirements include being over 18 years of age, being in Canada at least once in five years, and having an "ordinary residence" in their local riding. Elections Canada's definition of "ordinary residence" is broad enough to cover Sutherland's Quebec countryside home, the publication suggests.
Decrying the government wasn't Sutherland's first political move while in town for TIFF. He's one of many celebrities who have signed the Leap Manifesto, which was launched at a press conference on Tuesday.
Helmed by filmmaker and activist Naomi Klein, the multi-issue political agenda spans climate change, social inequality, Indigenous rights, universal daycare, and tax hikes for the rich.
Sutherland's ex-wife, Shirley Douglas, is the daughter of the first federal NDP leader and iconic Saskatchewan premier Tommy Douglas, widely seen as the "father of Medicare."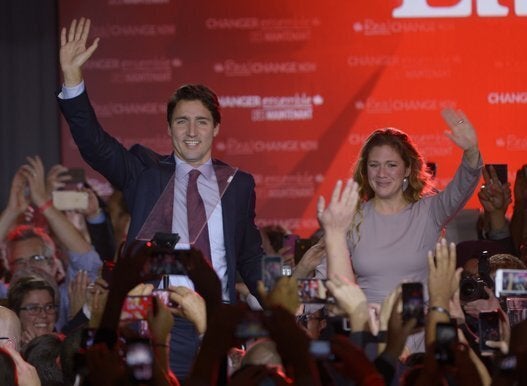 In Photos: Canada Election 2015