Dear Lupita Nyong'o,
Upon seeing your October 2015 Vogue cover this morning, the jaws around our office collectively dropped. Why? Because you look AMAZING. (Not that we would have thought otherwise).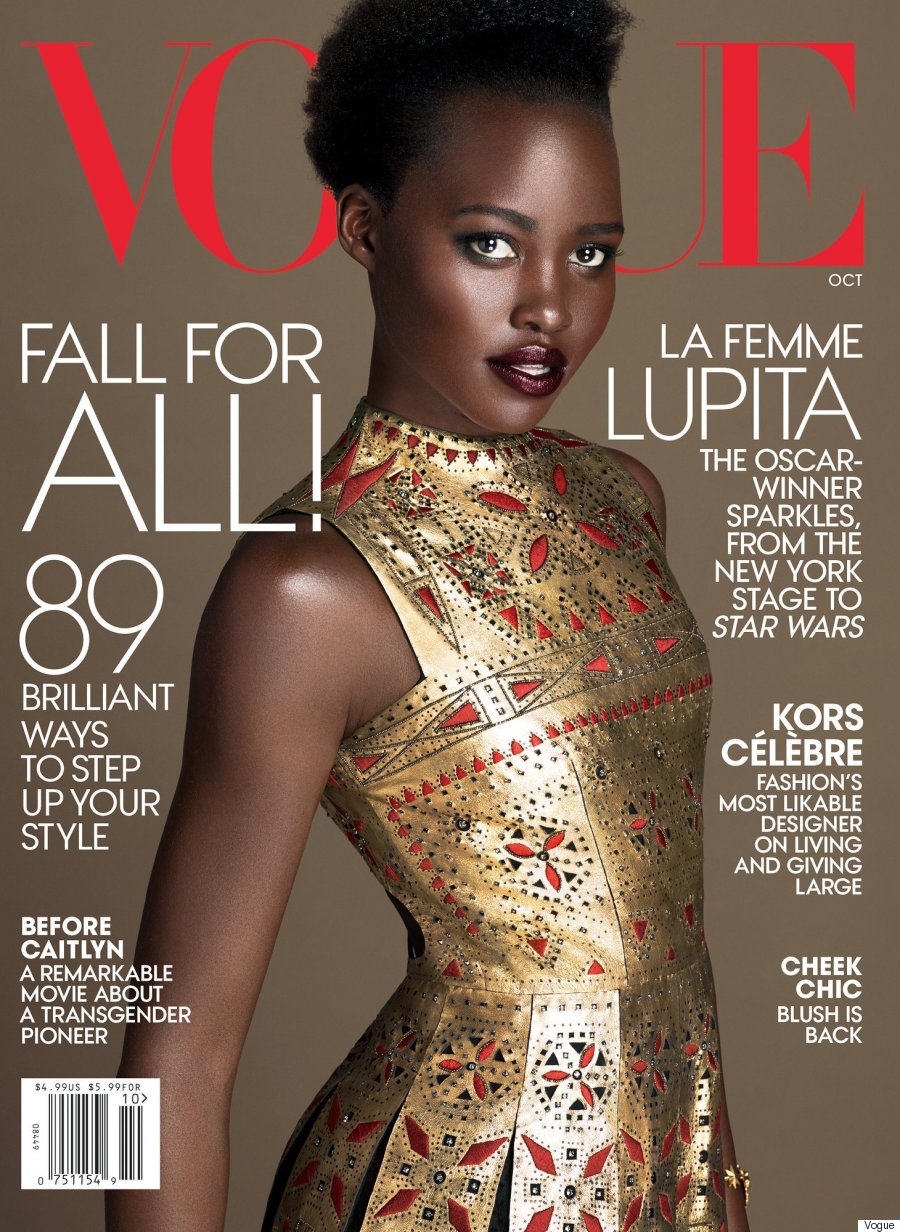 First, let's talk about that makeup. We need that lip colour, and we need it now. Your brows are definitely on fleek, and that smoky eye makeup is ON POINT.
And that Valentino couture dress? We die. Golden leather suits you well.
But the thing that gets us the most is the perfection that is your skin. Seriously, you are literally shimmering on this cover -- and we know it's not all due to a really great highlighter.
Add in that fierce smize you gave to the camera (we're sure Mert Atlas and Marcus Piggott were so pleased to have you as their subject), and you've got yourself a winning photo that somehow outdoes your first Vogue cover.
Now excuse us while we douse ourselves in avocado oil in an attempt to get that buttery skin of yours.
Love,
HuffPost Canada Style.
Follow Huffington Post Canada Style on Pinterest, Facebook and Twitter!
Also on HuffPost