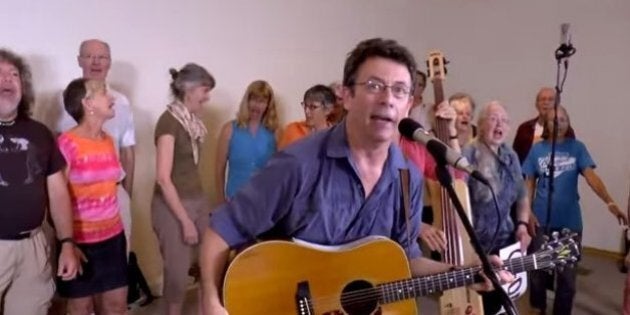 Ottawa's decision to react to a folk musician's protest song with an investigation is emblematic of "every citizen's fight," according to a union representing government scientists.
The Professional Institute of the Public Service of Canada (PIPSC) issued a statement Thursday claiming the federal government's decision to scrutinize federal scientist Tony Turner's ethics over his "Harperman" song violates protections under the Charter of Rights and Freedoms.
Turner "did not seek to bring his obligations as a citizen into conflict with his obligations as a federal scientist," said PIPSC president Debi Daviau in a statement. "In fact, he made very clear efforts to avoid any mention of his job as a federal public servant."
The union cited a 1991 ruling that upheld public servants' rights to freedom of expression specifically during election campaigns.
"This is a fight that was settled by the Supreme Court decades ago," said Daviau.
Turner was 18 days away from retirement when he was placed under investigation and on leave this summer, according to his wife Sharon Reeves.
'Harperman' sing-along goes national
Reeves joined over a thousand protesters gathered on Parliament Hill Thursday in an organized sing-along to her husband's anti-Harper tune. Crowds in dozens of locations across the country, including Toronto and Lethbridge, also joined in.
"Harperman" was uploaded to YouTube in June and featured Turner carrying the tune with the help of an ensemble mix of singers and musicians.
Reeves told the crowd she's proud of her husband and explained that despite Environment Canada's decision to put him on leave, she has no regrets about him penning the catchy and politicizing number.
"I think it was a song that was meant to be written. I don't think he ever anticipated it would come to this, but it speaks truth to power," she said.
"I think it's a really good song."
Listen to the "Harperman" song in full below: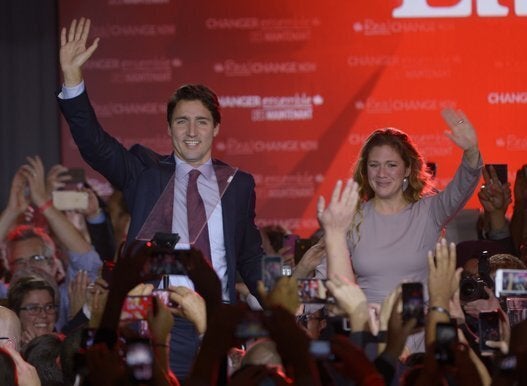 In Photos: Canada Election 2015