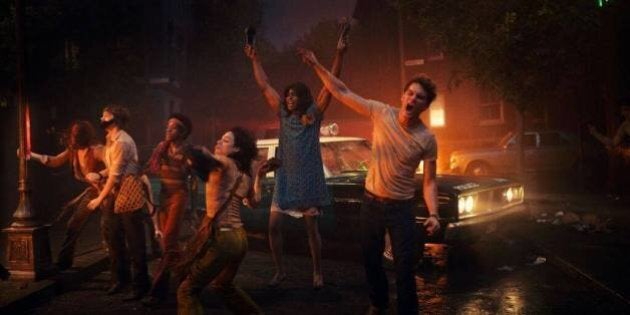 This movie about a riot is on the verge of causing one.
'Stonewall' will be making its international debut at the Toronto International Film Festival (TIFF) Friday, aiming to celebrate the unsung heroes of the night a liberation movement began.
But the film has incited boycotts and protests by Stonewall veterans and members of queer and trans communities, who say it's guilty of whitewashing and erasing what trans women of colour did at Stonewall.
Some of the criticism expressed with #NotMyStonewall:
"Hollywood has for too long whitewashed and erased trans people from historical narratives in films," organizer Danielle Waters wrote in a press release.
The press release asks for those who would have seen Stonewall to instead donate the cost of their ticket to trans-positive organizations and causes.
"... when this film — which is truly a labor of love for me — finally comes to theaters, audiences will see that it deeply honors the real-life activists who were there — including Marsha P. Johnson, Sylvia Rivera, and Ray Castro — and all the brave people who sparked the civil rights movement which continues to this day. We are all the same in our struggle for acceptance."
Playwright and AIDS activist Larry Kramer stood by Stonewall director Roland Emmerich. In a reply on Facebook, he advised Staley to not "listen to the crazies."
Last week, another glimpse of Stonewall was released, featuring trans activism pioneer Marsha P. Johnson. However, the clip has been criticized as an attempt to fend off accusations of trans erasure and white washing.
'Stonewall' opens in theatres Sept. 25.
With files from Lisa Yeung