By his own account, Andy Samberg spent over a year in a TV viewing bunker to prepare for his Emmy hosting gig, and wow, did his studying pay off.
The Golden Globe winner and "The Lonely Island" funnyman kicked off the 2015 Primetime Emmy Awards with a hilarious pre-taped humblebragging sketch about his ability to bingewatch every single TV show on the air — even "Grace of Monaco" and "Castle." While Jon Hamm and Kerry Washington played themselves in the bit and commented on the host's funky hygiene, Bob Odenkirk also appeared and warned Samberg to "tell some culturally relevant but not offensive jokes!"
Samberg obliged. The "Brooklyn Nine-Nine" star popped up in "every show like Billy Crystal at the Oscars" and yelled "suck it books!" before taking shots at Donald Trump, Bill Cosby, Robert Durst and Paula Deen. Oh, and if you had any doubts that Samberg was the perfect Emmys host, he'll tell you himself he's especially capable, because "he's white."
Trump's possible presidential run has been an easy target for all late night comics, but Samberg dealt with it head on. "Sure, he seems racist," said Samberg. "What else?"
But Samberg's loudest laughs came when he skewered Deen's current participation on "Dancing With the Stars."
"If I wanted to see an intolerant lady dance, I would've gone to one of Kim Davis' four weddings," said Samberg, equating Deen's racist comments and use of the N-word to the Kentucky clerk's refusal to issue same-sex marriage licences.
He also took a bite out of Cosby, a former Emmys host.
"Seriously, between Bill Cosby, Jared Fogle and Robert Durst stealing that sandwich, not a good year for dudes who love hoagies."
While Samberg warned his frequent collaborator Justin Timberlake would not be making a cameo on-stage, he did say there would be a new "Game of Thrones"-inspired rule for when speeches would run too long.
Speaking to the diversity of this year's nominees, Samberg triumphantly proclaimed, "Racism is over, don't fact check that." The 37-year-old bid farewell to "True Detective" ("even though it's still on the air"), and gave a specific shout-out to Paul Giamatti for his "incredible work on "Inside Amy Schumer" and his roles "playing every music manager in every movie ever; the contracts are coming Cube, I just got to talk to Stacee Jaxx about Brian Wilson."
No topic was off-limits, including Hollywood's gender politics. When speaking about multiple nominee Amy Schumer, Samberg dubbed her "really, really funny... for a person."
"The wage gap between men and women hired for major roles in Hollywood is still an issue — wait, I'm sorry, I misread that. The wage gap between men and women hired for major roles in Hollywood is still an issue — wait, I'm sorry, I misread that again. It's both! So, crappy on two fronts."
He concluded his monologue with a call to AMC to make a prequel to "Mad Men," in the hopes it would finally earn Hamm an Emmy for the fictional series "Dick Whitman: Horny Hobo."
It's been a big year for Samberg, who also brought down the house at the Oscars back in February. He and his Lonely Island crew members Akiva Schaffer and Jorma Taccone performed "Everything Is Awesome" from "The Lego Movie" on-stage with Canadian super twins Tegan and Sara.
But Samberg's jabs were not limited to his monologue, as he also spoofed the ending of "Mad Men," mocked the Queen Latifah-Jimmy Fallon 2004 movie flop "Taxi" and imitated a memorable scene from the past season of "Girls."
How do you think Samberg did as an Emmys host?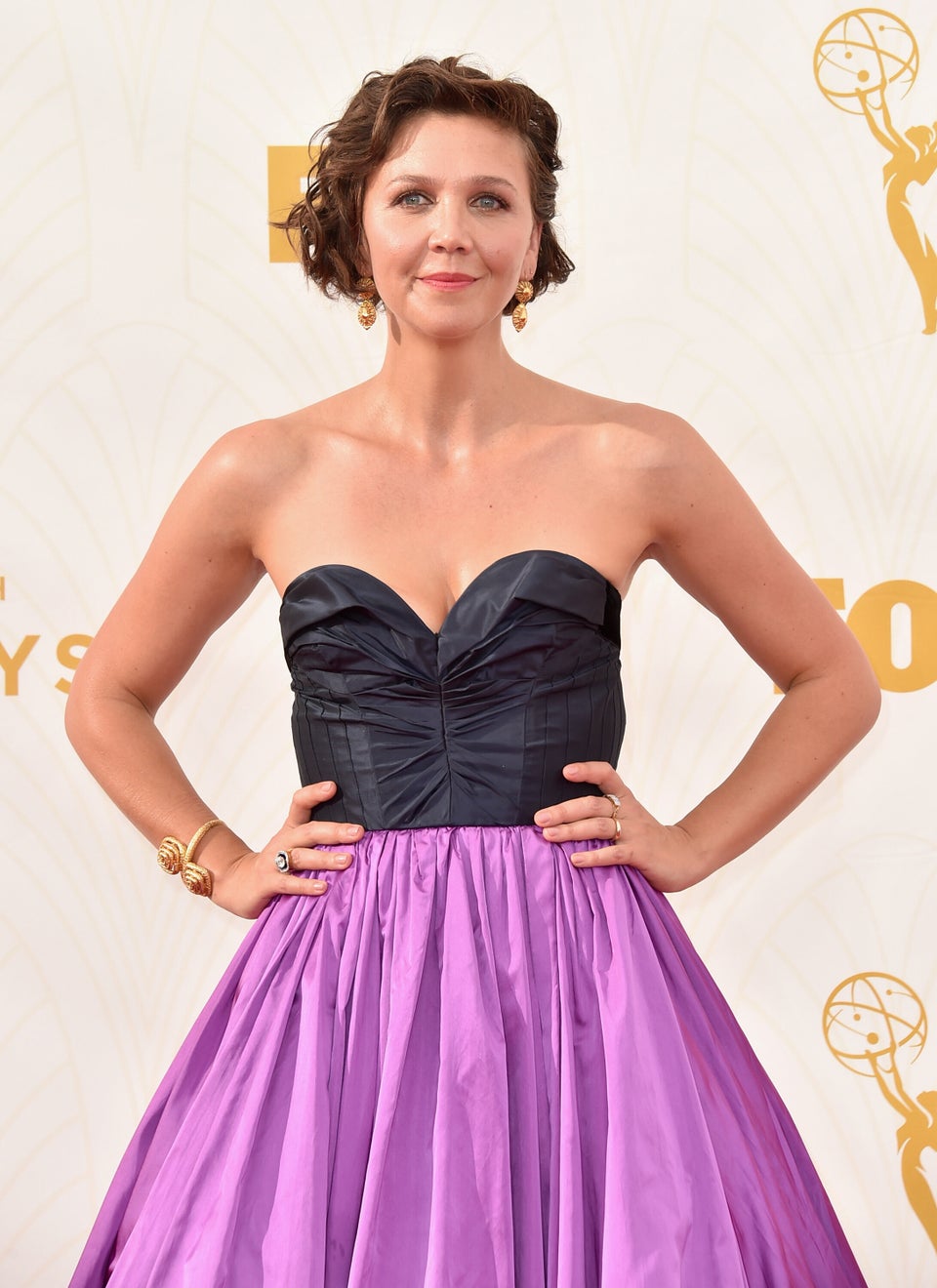 Emmys 2015 Red Carpet Photos