The 67th Primetime Emmy Awards happen Sunday evening, and they come at a time of change for the television industry. There's a huge shift in how people consume their content, and a game changing rise of non-network content creators – five years ago, would anyone have predicted Amazon and Netflix making award-winning shows? Add to this the ongoing discussion about diverse representation in the entertainment industry, and you've got a lot of exciting issues at play.
So that brings us to an important question: Is an awards show run by a group of seemingly mysterious voters still relevant? We think so, because an Emmy award win can be a sign that new concepts and diverse stars are being accepted among the entertainment industry elite. Award shows: They're serious business.
There are a handful of nominations that are sure to bring high drama to the proceedings tonight, and could very well make the Twitterverse explode when the winners are announced. In the interest of getting ahead of the curve and preparing for some serious hashtags, we've flagged the potential upsets everyone will be talking about, regardless of how they go.
Cookie vs. The Clones (Lead Actress, Drama)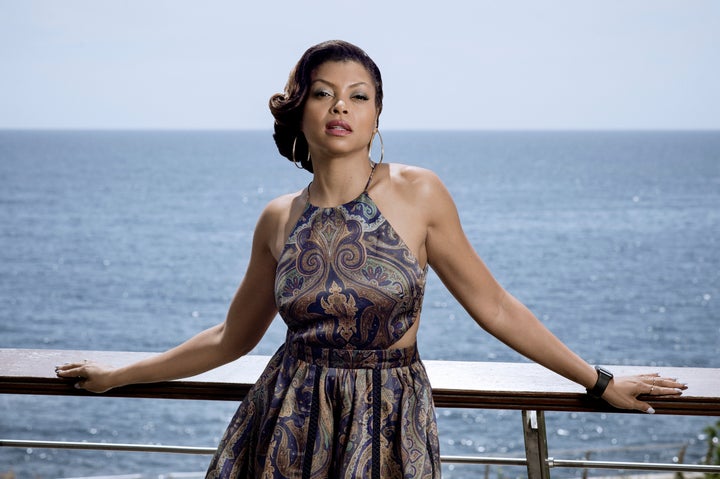 This might be the definition of tragedy. Two ridiculously talented women commanding the fanbases of two huge genre shows are pitted against each other, and only one can emerge victorious. On one hand, we have Taraji P. Henson's show-stealing performance as Cookie Lyon in "Empire." Cookie is everything. Cookie is life. And becoming the breakout hit of the most successful scripted TV drama in years is nothing to shrug at.
On the other hand, we have Tatiana Maslany, the Canadian star of the Canadian sci-fi hit, "Orphan Black." Maslany plays an increasing amount of clones, meaning that in any given episode she'll be casually adopting different accents and mannerisms without a care in the world. It's a role so jaw-droppingly impressive, it's a minor controversy that she hasn't been nominated for an Emmy earlier.
So it comes down to Cookie and The Clones, and expect much gnashing of teeth and pulling of hair from the fans of whoever doesn't take home the statue. And that's not even taking into account what happens if someone else (looking at you, Viola Davis sneaks in and wins instead.
An Impressively Diverse Slate Of Actors vs. The Modern Family Dynasty (Supporting Actor, Comedy)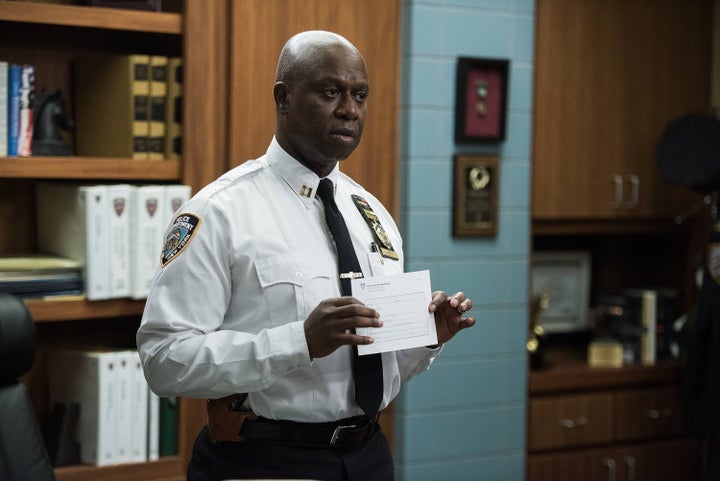 Let's all take a moment to appreciate what has happened here. Half the nominees for Outstanding Supporting Actor (comedy) category are black men. Two of their characters are gay, as is one of the actors. In a way, that fact alone is a victory. But winning the Emmy is a better kind of victory, so let's go for that.
First off is Tituss Burgess, who (with the help of some Peeno Noir) won over the internet as Titus Andromedon in Netflix's "Unbreakable Kimmy Schmidt." Not only would winning be a huge deal for Burgess, it would also mean a proxy victory for show creator Tina Fey, and an ideological victory for streaming services in general. Also, an openly gay Black man winning the award while Kim Davis is still a thing in America would be a nice helping of poetic justice.
Next up is Keegan Michael Key, one half of "Key & Peele". His nomination is interesting because he's not being recognized for a single character, but rather the dozens he has portrayed across all of his sketches. From Mr. Garvey the inner city substitute teacher, to Hingle McCringleberry, Key's characters have been lighting up your Facebook wall for years now. And seeing how the sketch show just ended its final season, this could be the last chance for "Key & Peele" to take home some much-deserved gold.
And now we have Andre Braugher's much-lauded turn as Captain Raymond Holt in "Brooklyn Nine-Nine." Every single aspect of his performance has had fans eagerly anticipating a win for him in the two years he's been nominated, and it's easy to see why. Mixing gravitas with a genuinely heartwarming and of-the-moment character background (he's the first openly gay Black police chief in NYC history), Holt as a character is a tremendous achievement. But don't take my word for it: watch this. You're welcome.
But all of this might be made irrelevant because of two words: PHIL DUNPHY. For the last five years, "Modern Family" has casually steamrolled the comedy Emmys. This is a sore spot for many pop culture fans, who believe the show's best years are far behind it, and that it's inevitable victory is becoming predictable. Ty Burrell is a fantastic actor, and there's no real question why his portrayal of dopey patriarch Phil Dunphy has netted him Emmy after Emmy. However, him winning again in the face of an historically diverse selection of nominees would spark another internet outrage. Speaking of which...
The Inevitable Victory Of "Modern Family," Comedy Titan vs. Literally Anything Else (Outstanding Comedy Series)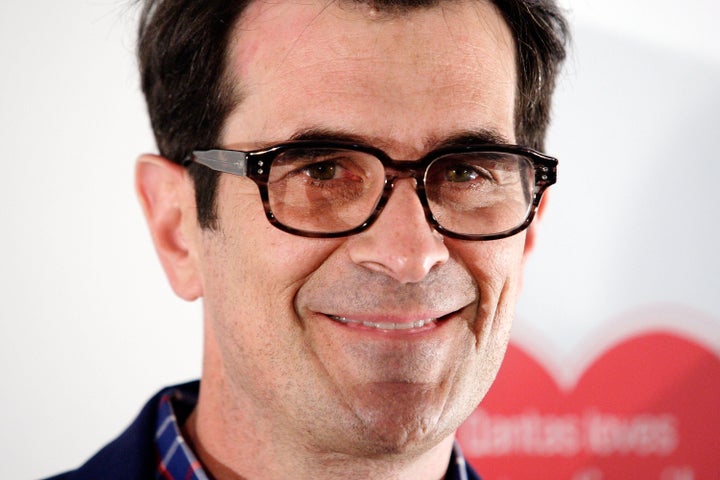 See above. Also, "Parks and Recreation" had its final season this year. It has been nominated 14 times, and won zero times. If it becomes the show to upset "Modern Family," Twitter and Tumblr may actually collapse in on themselves like two dying stars.
President Selina Meyer vs. President (?) Leslie Knope vs. Amy Schumer, Icon (Lead Actress, Comedy)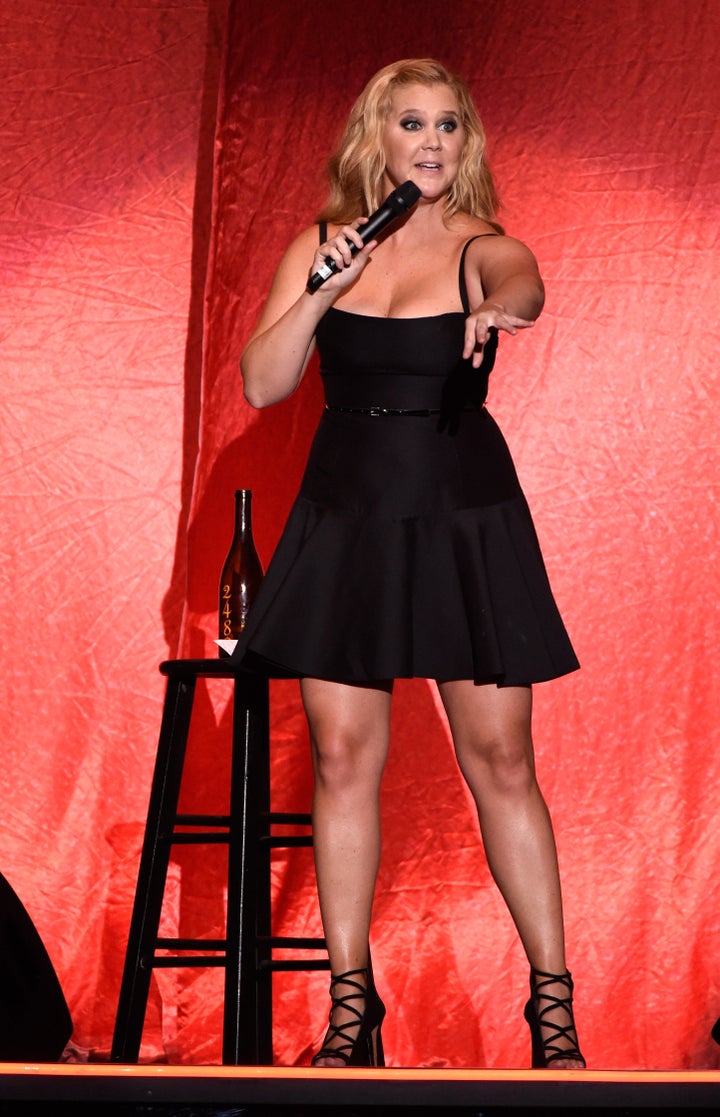 Julia Louis-Dreyfus continues to prove that maybe the "Seinfeld Curse" only applied to the men with her performance in "Veep." This past season (spoiler alert) saw the titular Vice President Selina Meyer become the POTUS, and every single performer stepped up their game to match her promotion to the most powerful person on Earth. "Veep" is one of the most foul-mouthed and brilliant shows on television right now, and it's hard to imagine anyone but Louis-Dreyfus pulling it off and being the natural centerpiece of the show.
Over on "Parks and Recreation," Amy Poehler has been the centerpiece of her show for six years, despite inconsistent viewing numbers and NBC treating it like an unwanted guest. Fans love it because it's hilarious without being cruel, and hopeful without being sappy. All of that can be attributed to Poehler's show-defining turn as Leslie Knope, The Best Friend In the World. This is Poehler's last chance to win for the role, and do you really want to see Amy Poehler upset?
Unfortunately for the other nominees, this is 2015. And 2015 has been the Year of Amy Schumer. Whatever Schumer has touched this year has turned to gold. From her hit movie debut, to the scorching third season of "Inside Amy Schumer," to her general ascendance into a topical feminist icon, Schumer has made herself into a household name. It would be only fitting that she adds "Emmy-winning performer" to the list of this year's achievements.
Whoever wins, prepare to see their acceptance speech quoted online for weeks to come. And who knows; there could even be an upset where Edie Falco wins, despite "Nurse Jackie" in no way being a comedy.
Jon Hamm vs. Jon Hamm As TV's Leonardo DiCaprio (Lead Actor, Drama)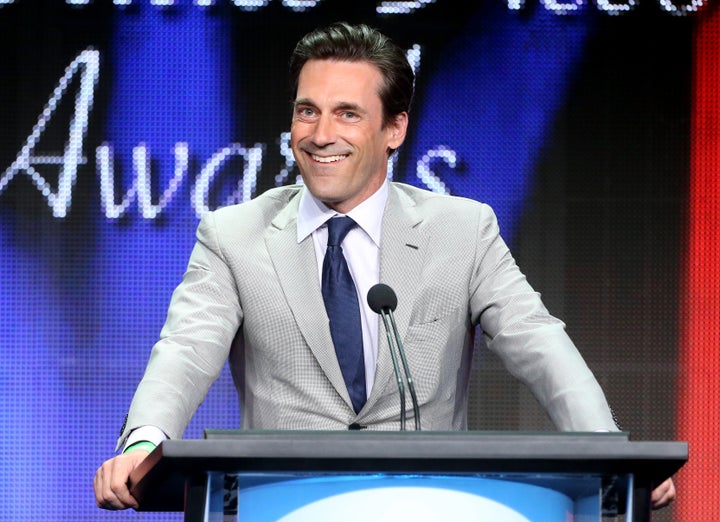 Mad Men ended this year, and despite the usual controversy over its ending, it represents the end of an era for TV. "The Sopranos," "Breaking Bad," and "Mad Men" all collectively heralded the "New Golden Age Of Television," which kind of became the Golden Age Of Jerky White Guy Leads. But "Mad Men" is an impressive achievement, and it was always held together by Hamm's turn as Don Draper. And yet, he has never won an Emmy for the role. This is his last chance, which has people wondering: Are the Emmys going to turn Hamm into the new DiCaprio?
It's not impossible that Hamm loses; Kevin Spacey is also up for the award, and everyone loves Kevin Spacey. We'll either watch Hamm accept the award he has had coming for years, or we'll watch him graciously accept his role as the Leo of Television. Watch out for this one.
"Transparent" vs. The Status Quo (Lead Actor, Comedy)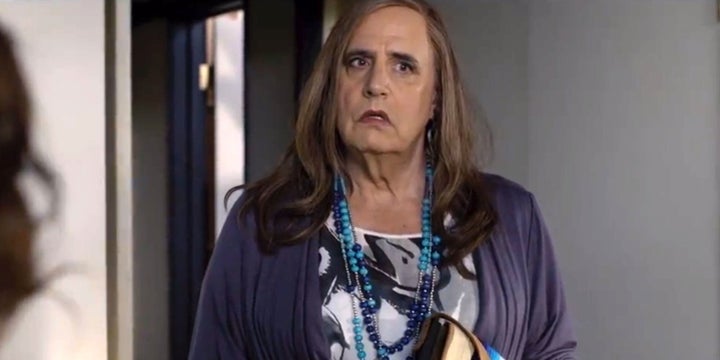 Is "Transparent" even a comedy? That's the first hair-trigger debate that will be raised around this surprisingly controversial nomination pool. For years, shows that are arguably dramas with a handful of jokes thrown in ("Weeds," "Nurse Jackie," "Shameless," "The Big C") have run in the comedy categories. The conventional wisdom is that they did this to avoid outright losing to Breaking Bad and the usual drama titans of the time. Regardless, it leads to strange situations like this: Where an undeniably deserving performance is put up against performances seemingly from a different genre, because they are.
Jeffrey Tambor is a beloved, veteran actor. So it's no small statement to say that Maura Pfefferman is his greatest role to date. The creators of "Transparent" knew it when they essentially made all of the trailers about Maura's monologues. Tambor knows it in interviews. And fans of the show know it, and are vocal about it.
If Tambor wins, there will be controversy. Not just for intolerant reasons, but also over concerns that, for all intents and purposes, "Transparent" is not a comedy. The other nominations for Lead Actor, Comedy aren't exactly slouches either: Louis C.K. returns after a year away with another nomination for "Louie," and Anthony Anderson enjoys his first ever Emmy nomination for the first season of "black-ish," and William H. Macy continues to rack up accolades for his role in "Shameless." But the conversation is about Tambor, and his highly expected win.
If Tambor loses, there will be controversy. People could take it as a sign that the voting committee at large is rejecting the story of a trans woman in mainstream pop culture, despite the huge leap forward trans awareness has taken in the past year.
Outside of maybe Cookie vs. The Clones, no other nomination has the potential to launch more social media conversation and think pieces following the Emmys. Watch it live to experience the drama firsthand, or just follow our coverage on The Huffington Post Canada. But don't let yourself fall out of the loop; after all, television awards shows are serious business.