The huge and passionate fanbases of "Empire" and "Orphan Black" were waiting for the 67th Primetime Emmy Awards with bated breath. Both Taraji P. Henson from "Empire" and Tatiana Maslany from "Orphan Black" were nominated for the same award: Lead Actress in a Drama. And tragically, only one of them could win.
So it came as a huge surprise when neither of them took home the gold, with Viola Davis winning the statue for her performance in "How To Get Away With Murder."
Davis took the stage and made the most of her moment, capturing the audience with a powerful speech about the struggles of women of colour in the entertainment industry.
"The only thing that separates women of colour from anyone else is opportunity," Davis said.
"You cannot win an Emmy for roles that are simply not there," Davis continued to a chorus of cheers.
She thanked a variety of female writers and actors of colour, including Shonda Rhimes, Gabrielle Union, and Taraji P. Henson, "people who have redefined what it means to be beautiful, to be sexy, to be a leading woman, to be black."
"Thank you for taking us over that line," she said.
Davis is the first black woman to ever win Outstanding Drama Lead Actress at the Emmys.
Davis' words may serve as some form of solace for the passionate and devastated fan communities behind "Empire" and "Orphan Black," who nevertheless showed their support and love for their shows on Twitter:
We ❤️ our Cookie, @TherealTaraji! #Empire #Emmys2015 @EmpireFOX pic.twitter.com/dX72XMM9HF

— Empire Fans (@EmpireFansSpain) September 21, 2015
Tatiana Maslany trended worldwide twice today. I'm proud of you #CloneClub. THANK YOU! #respect #AllAwardsForMaslany

— Clone Club Malaysia (@OrphanBlackMY) September 21, 2015
We ❤️ our Cookie, @TherealTaraji! #Empire #Emmys pic.twitter.com/TG5p93w81P

— Empire (@EmpireFOX) September 21, 2015
Cookie's sitting at home like #Empire #Emmys pic.twitter.com/8wh5OinPwG

— Complex Pop Culture (@ComplexPop) September 21, 2015
The entire #CloneClub right now because of the #Emmys

#EmmyForMaslany pic.twitter.com/PQSglbI6tb

— Somewhat Deranged (@josephrouhana24) September 21, 2015
We're so proud of #TatianaMaslany and our #OrphanBlack family! Thank you #CloneClub. You're the best fans in the world.

— Orphan Black (@OrphanBlack) September 21, 2015
This about sums it up. #CloneClub knows the truth. pic.twitter.com/2Kcro8L3N1

— 2Andrew2 (@retrophysical22) September 21, 2015
That being said, "Orphan Black" fans might be feeling a little bit like this...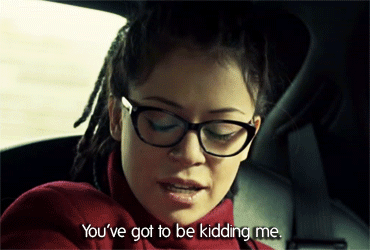 And "Empire" fans are likely thinking...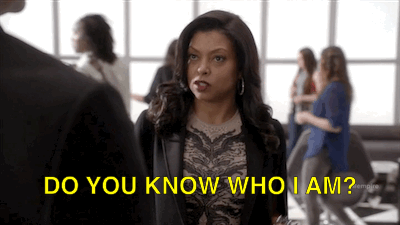 Next year.