Awards shows are a hotbed of emotional moments, from the winners' tears to the losers' well covered-up ones.
At the 2015 Emmy Awards on Sunday, there were plenty of opportunities to celebrate, and the fine folks of TV land did not disappoint in their reactions.
Kerry Washington kicked things off by proving even the most beautiful people in the world need a good selfie angle: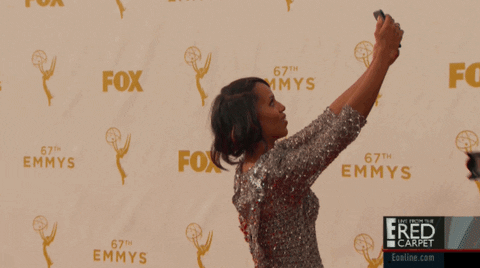 There was Jon Stewart, whose "The Daily Show" won three Emmys. He couldn't contain his excitement: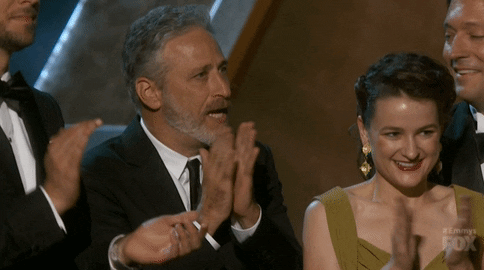 Our favourite clone got real with a can of beans on the red carpet. Sure, it was scripted, but look at Tatiana stuff her gorgeous face: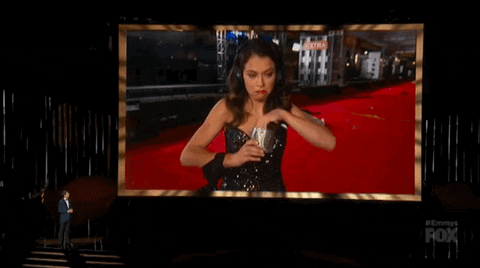 Speaking of getting real, Allison Janney wasn't too embarrassed to show off every star's secret shine weapon while accepting her award for supporting comedy actress: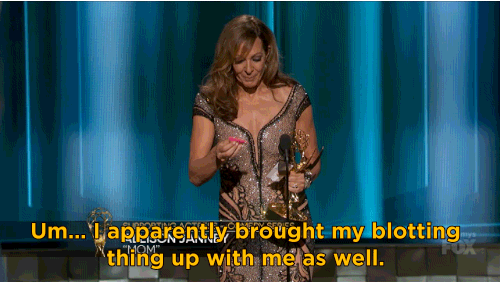 And who can resist Lena Headey, a.k.a. the terrifying Cersei Lannister, pulling an adorable face? Not us: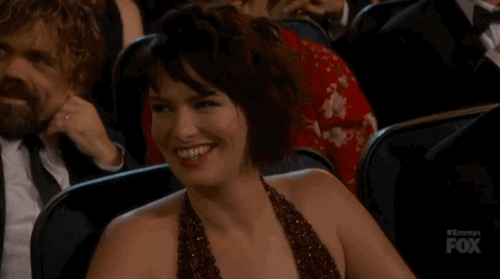 And then there were the tears, which came in the form of Uzo Aduba's heartfelt hug with her sister: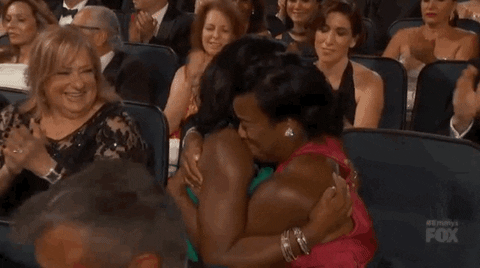 Anna Chlumsky's weepy reaction to colleague Tony Hale's win: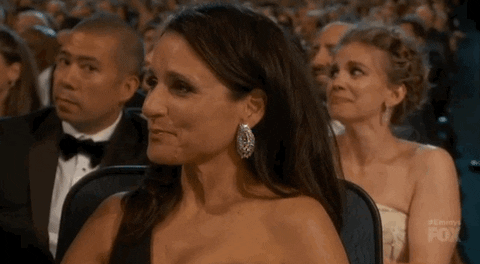 Tina Fey's tears that turned into a, "I can't believe he just did that" head shake at Tracy Morgan's appearance and jokes onstage: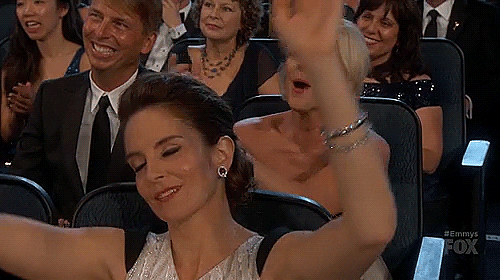 Frances McDormand articulated what most TV lovers were thinking throughout the night: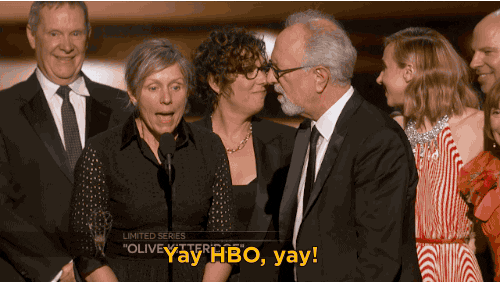 And Regina King's total shock at her win was palpable, and thrilling: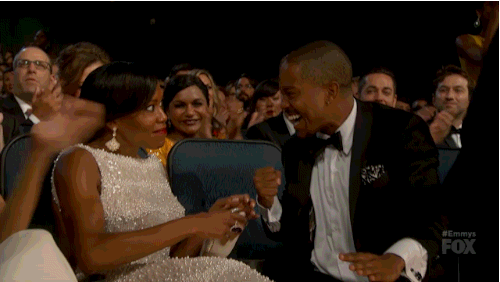 LOOK AT THAT FACE!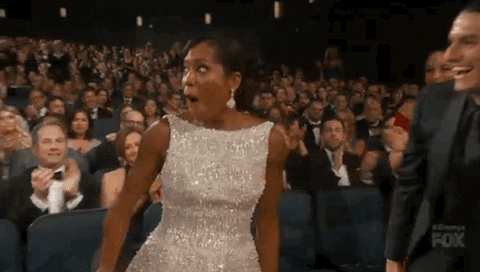 And we would be completely remiss if we neglected to mention the night's true MVP, Taraji P. Henson, who not only made a perfect face toward co-star Terence Howard: But whose run to Viola Davis upon her historic win showed supportive friendship of the type we all could use: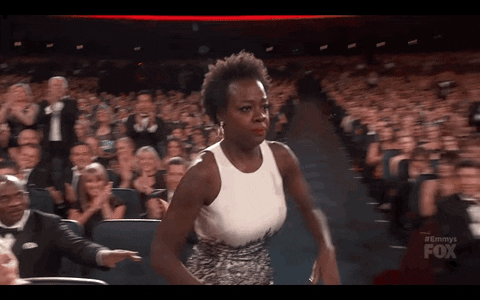 Also on HuffPost
Emmys 2015 Red Carpet Photos