Sean and Miranda Fyfe thought they left their Saskatoon home in good hands when they rented it out to a family.
Three years later, they came back to find "every inch of the house" trashed in "some way."
The Fyfes, who have two children, moved to Calgary and hoped to rent their then-newly renovated Saskatoon bungalow to help take care of the bills, The Calgary Sun reported.
They rented it out to a family consisting of a mother, a father who was disabled after an accident, and three children.
For a while, everything seemed to be going well. The tenant would call and ask them about small issues, and said she would take care of them.
But then they stopped paying rent and left. And this is what the Fyfes found when they returned.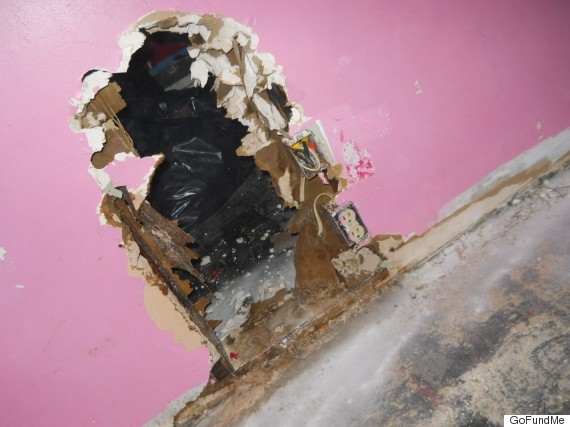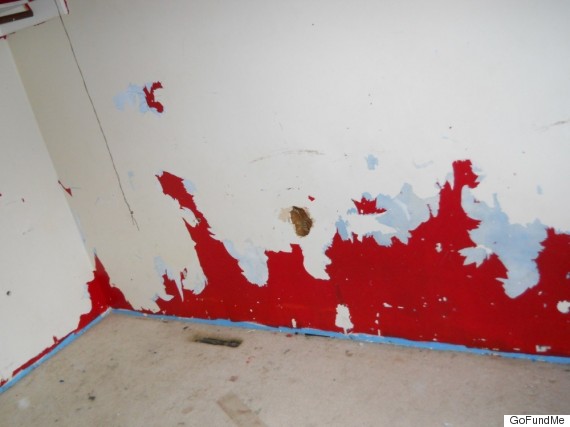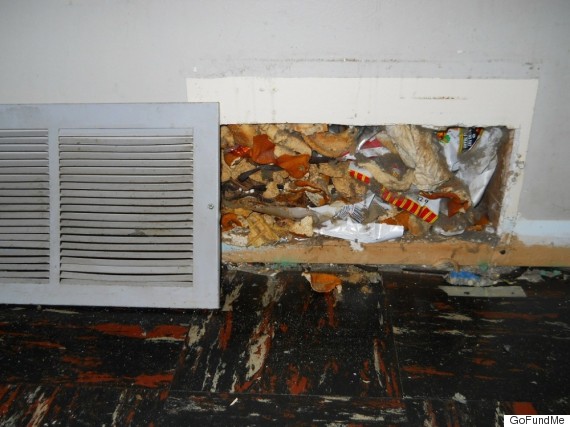 The home was damaged from top to bottom, with dirty bathrooms, holes in walls that were filled with food and trash, and decomposing garbage throughout the house.
Sean and Miranda estimate that fixing the damage will cost them $14,000, which has included ripping out carpets, replacing broken appliances and repairing walls, according to a fundraising page set up to offset their costs.
They learned that there were many more occupants than just the family. At least five kids were living there, and so were a number of squatters, said the Fyfes.
The Fyfes now have to travel back and forth to Calgary (a round-trip drive of roughly 14 hours ) just to clean it up on weekends, and have "maxed" their credit cards to make repairs, they told the Sun.
The tenants have "disappeared," they say, and "suing them seems highly unlikely at this point" because they can't find them.
Their insurance won't cover anything except fire damage, so now they've turned to the Internet in the hope that they can crowdfund the money to fix their home.
A GoFundMe page initially sought $2,000, but in four days, it has raised over $4,000.
In the meantime, Sean told the Sun that he'll never again take renters at their word when they say that the home is in good shape.
"It's astounding the amount of damage they could cause in such a short amount of time," he said.
Here are some more photos of the damage: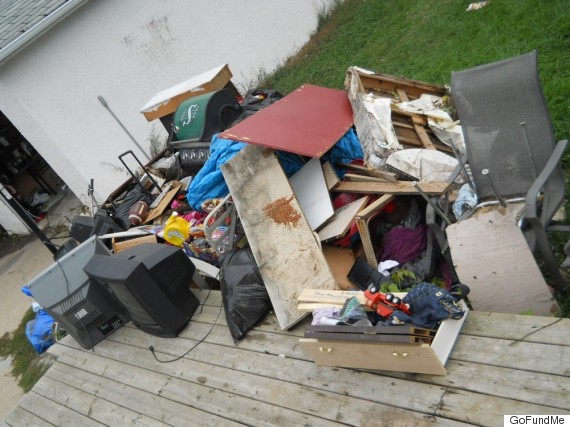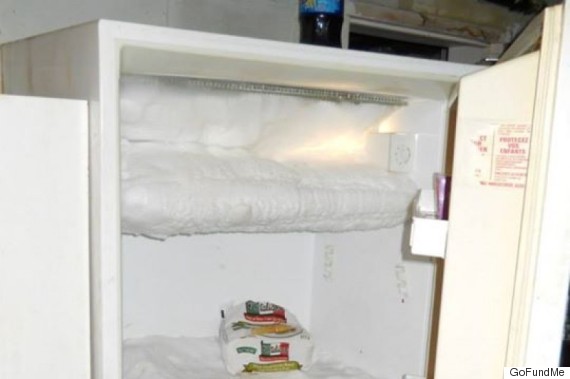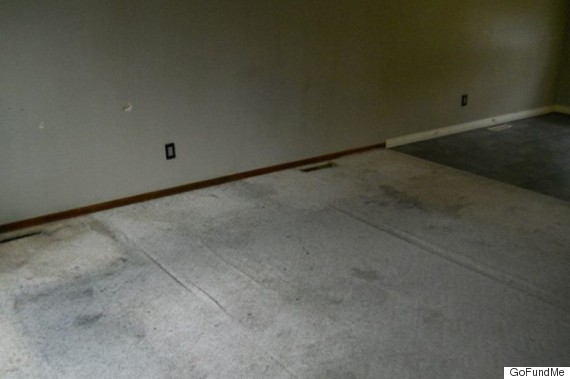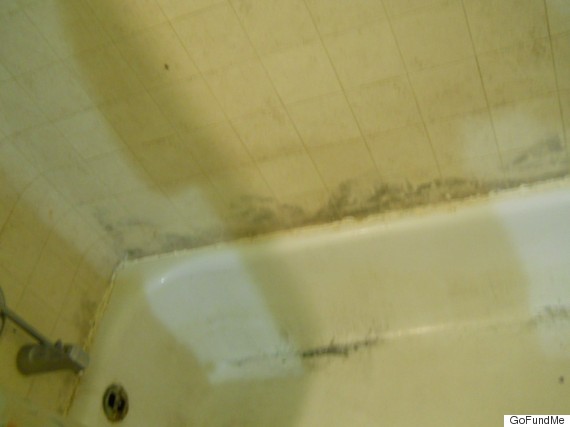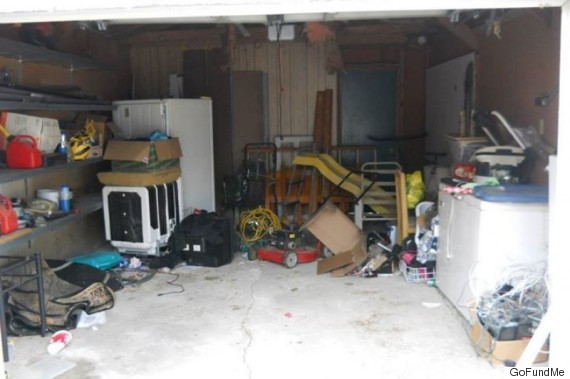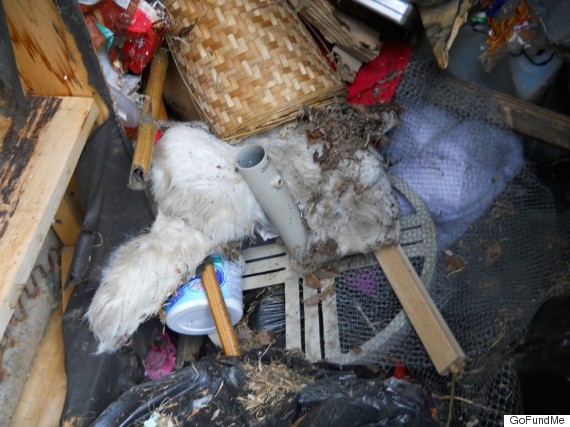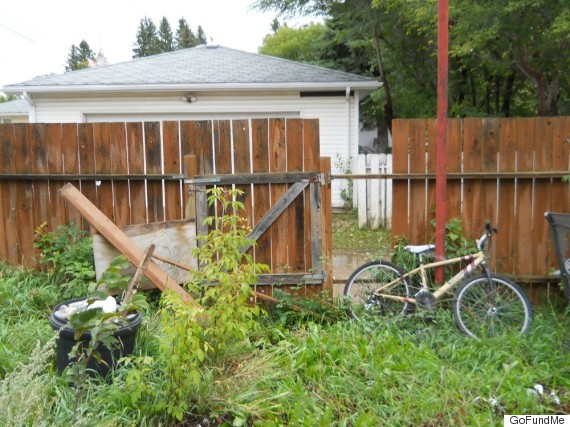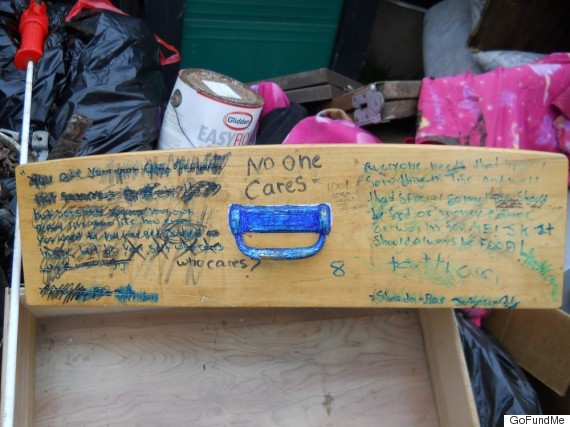 Like Us On Facebook

Follow Us On Twitter

Also on HuffPost:
Hoarding House In Chilliwack, B.C.