Protesters gathered on the front lawn of CBC's Montreal headquarters, Maison Radio-Canada, holding up signs calling for the federal government to support local agriculture.
Quebec accounts for half of Canada's dairy farms, and representatives from the industry are concerned about the potential impact of the proposed 12-country Trans-Pacific Partnership.
The United States, Australia and New Zealand have been pushing for greater access to Canada's dairy sector in particular.
The question of whether to loosen supply management of the dairy sector — and by how much — has been met by strong opposition from dairy farmers and could have major political ramifications in Quebec.
Bruno Letendre, head of Quebec milk producers, said in a statement the province's cheese producers have already been hurt by a recent free-trade pact with Europe allowing more imports.
Lifting dairy restrictions as part of the TPP agreement would be another blow to the local industry, he said.
"Producers have good reason to be suspicious," Letendre said.
Supporters of the deal say it would create openings for Canada in dynamic Asian markets for the first time and, in particular, Japan — the world's third-largest economy.
The abolition of Canada's dairy supply management system would threaten 4,500 to 6,000 farms and up to 24,000 direct jobs across the country, according to a study commissioned by dairy co-operative Agropur.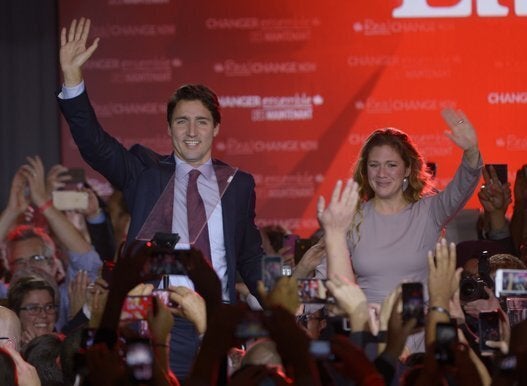 In Photos: Canada Election 2015